---
August 29, 2013 11:15 AM
Three days after Violin Memory filed to go public, another all-flash startup Pure Storage today closed a whopping $150 million funding round. Pure calls it the largest private funding round...
August 27, 2013 8:11 AM
Well-funded flash array startup Violin Memory has filed papers to go public in hopes of raising $172.5 million by selling shares on the New York Stock Exchange. Violin's initial public offering (IPO) is expected in late September. The move has been expected – Violin executives have talked...
---
August 22, 2013 8:16 AM
Dave Donatelli, the man who set Hewlett-Packard's storage strategy, is no longer in charge of HP's storage, server and networking group. HP CEO Meg Whitman Wednesday said COO Big Veghte will take over Donatelli's post as executive vice president and general manager of the Enterprise Group....
---
August 21, 2013 7:52 AM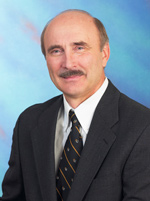 Profile: Randy Kerns
Storage devices such as hard disk drives may be seen as commodities, although storage systems that businesses...
---
August 20, 2013 6:30 PM
Object storage vendor Cleversafe this week raised $55 million in a series D funding round, bringing the total amount the company has raised to about $100 million since it was founded in...
---
August 19, 2013 7:24 PM
The eighth annual Flash Storage Summit in Santa Clara, Calif., was once again an interesting mix of solid-state builders and buyers. While much of the exhibit hall featured exhibitors showing off components and testing gear in hopes of snagging OEM...
---
August 19, 2013 3:33 PM
SPA officially launched at the eighth Flash Memory Summit in Santa Clara, Calif. No, SPA isn't an upscale new Silicon Valley health resort where the nouveau Web riche renew their inner entrepreneurs with mud baths and herbal teas in between Pilates...
---
August 16, 2013 11:48 AM
Tegile Systems pulled in $35 million in funding this week to help beef up sales and marketing for its Zebi storage arrays. Fittingly for a
---
August 16, 2013 8:10 AM
The disruption of Microsoft's cloud services this week is likely to shake some customers' confidence in the cloud, even those not impacted by the most recent disruption. The Microsoft SkyDrive cloud storage service was one of several applications that were down for some users this week, along...
---
August 15, 2013 10:44 AM
When storage revenue slipped in the early part of 2013, vendors predicted sales would pick up in the second half. We saw some evidence of that this week when Brocade and...
---