---
April 26, 2013 7:40 AM
The term archiving can be used in different contexts. Its use across vertical markets and in practice leads to confusion and communication problems. Working on strategy projects with IT clients has led me to...
April 19, 2013 10:44 AM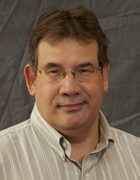 Profile: Dave Raffo
Startup Nimble Storage is taking a page out of NetApp's playbook with its private cloud reference architecture put together with Cicso and Microsoft. And it is going beyond other storage vendors'
---
April 19, 2013 8:24 AM
The National Association of Broadcasters (NAB) conference has become a big focus for storage vendors. The growth in media content and the increased resolution of recordings make for a fast growing market for storage demand. And, the data is not thrown away (deleted). Media and entertainment...
---
April 11, 2013 7:09 AM
The massive amount of unstructured data being created has vendors pushing to deliver object storage systems. There are many object systems available now from new and established...
---