---
October 16, 2012 7:02 AM
Storage
Startup Gridstore today closed a $12.5 funding round to build out its sales channel and accelerate development of its scale-out NAS system.


RSS Feed

Email a friend
---
October 12, 2012 10:29 AM
Astute Networks this month became the second vendor to publish VDI-IOmark benchmarking numbers, and the vendor promptly proclaimed itself the lowest-cost-per-virtual-desktop-storage option in the industry.
---
October 10, 2012 9:54 AM
NetApp and Cisco are expanding their FlexPod reference architecture concept to SMBs with the introduction of ExpressPod. The best way to think of ExpressPod is as FlexPod's little brother. FlexPod, which has been on...
---
---
October 8, 2012 7:50 AM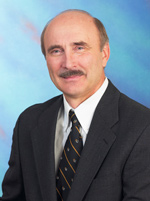 Profile: Randy Kerns
Buying storage is an ongoing process that may be periodic in some environments and seemingly continuous in others. There are several primary reasons given for storage purchases:
New application deployments that require storing significant amounts of data.
Performance or...
---
October 3, 2012 2:46 PM
IBM today upgraded its flagship storage system, the DS8870 high-end enterprise array. The big additions are the use of 16-core Power7 controllers and support for 1 TB of usable system cache,...
---
October 3, 2012 10:49 AM
Riverbed Technology today announced that the Steelhead EX remote-office WAN acceleration appliances now come with VMware vSphere 5 support, while introducing a new version of its Riverbed Optimization System (RiOS) operating system. The company also introduced two new Steelhead core WAN...
---