---
September 27, 2012 7:47 AM
Did you ever have a visitor to your data center say, "I didn't know any of these systems were still around?" The implication here is that your data center is one step away from being a museum. Having "museum worthy" systems is not a badge of honor. It means that the systems in the data...
September 25, 2012 12:43 PM
Red Hat's storage platform is still mostly in the testing stage, but CEO Jim Whitehurst said the company took its first six-figure order last quarter and sees a bright future for its software-based clustered NAS. Whitehurst talked up storage throughout Red Hat's earnings call Monday,...
---
September 24, 2012 7:35 AM
SimpliVity closed a $25 million funding round today, giving the startup ammunition to market its OmniCube converged storage stack due to ship later this year. SimpliVity came out...
---
September 20, 2012 3:03 PM
PCIe flash card startup Virident Systems closed a $26 million funding round this week, and hired a CEO that signals the vendor is entering a new phase. Former BlueArc CEO Mike Gustafson is Virident's new boss,...
---
September 20, 2012 8:35 AM
Despite recent market trends to the contrary, Dell storage executives maintain customers want to buy storage and servers from the same vendor. To make this case, they point to a recent survey conducted by Forrester Consulting and sponsored by Dell. That survey of around 800 IT leaders and...
---
September 14, 2012 8:08 AM
Almost every conversation about storage includes performance. That's because storage system performance is important for the responsiveness of applications. Most vendors go to great...
---
---
---
September 11, 2012 7:03 PM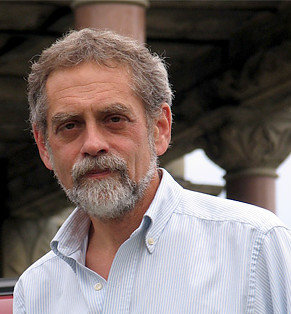 Profile: Rich Castagna
Normally, I'd feel a little creepy making a pitch about one of our own conferences, but there are two reasons—really good reasons, in fact—why I feel just fine about making a shameless plug for the 2012 fall edition of our
---
September 10, 2012 11:24 PM
EMC continues to be the top dog in the storage market. The vendor was the only major storage company to experience year-over-year market share growth for the second quarter of 2012, according to the latest revenue reports from research firms IDC and Gartner. IBM, NetApp, Hewlett-Packard (HP),...
---