---
August 15, 2012 10:32 AM
Pure Storage closed a $40 million funding round today, and plans to expand sales, marketing and product development to try and win in a crowded and competitive field of


RSS Feed

Email a friend
August 13, 2012 2:55 PM
Flash arrays already have spinning disk drives beat for performance, but they will require data management software for flash to become the medium of choice...
---
August 9, 2012 8:17 AM
With its release of StorageGRID 9 object storage software today, NetApp becomes the first major storage vendor to support the Cloud Data Management Interface (CDMI) standard. CDMI is a Storage...
---
August 8, 2012 4:50 PM

Profile: Sonia Lelii
Cloud provider Nirvanix and Luminex Software are partnering  to get mainframe administrators to join the cloud bandwagon. The two companies are offering a cloud-based Virtual Tape Library (VTL) service for mainframe environments. As part of the deal, Luminex will sell the Nirvanix cloud...
---
August 8, 2012 3:40 PM
The CEO of solid state drive (SSD) manufacturer STEC said storage vendors are charging customers too much for SSDs.
---
---
August 7, 2012 11:41 AM
Quantum is upgrading its DXi8500 enterprise data deduplication disk target appliance to support more capacity and end-to-end encryption. The capacity boost comes...
---
August 3, 2012 8:07 AM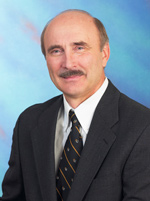 Profile: Randy Kerns
Major storage vendors constantly acquire technology through acquisitions and partnerships, and these deals often show a lot about where the industry's technology is headed. They also show that large vendors often can't afford to take the time to develop valuable technologies on their...
---
August 2, 2012 7:52 AM
Fusion-io this week revealed plans to launch ION Data Accelerator software later this year, giving the vendor the ability to turn a server with a
---