---
July 31, 2012 5:59 AM
Rather than build an all-flash array from the ground up or buy a startup that already has done that, Hewlett-Packard (HP) is offering its existing storage arrays with all solid-state drives (SSDs) as a high-performance option. HP this week started shipping an all-SSD version of its 3PAR P10000...
July 30, 2012 9:27 AM
Software-defined networking (SDN), the hottest emerging networking technology, is also spilling into storage. That spillover accelerated today when Oracle acquired startup
---
July 30, 2012 9:13 AM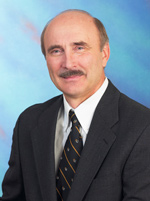 Profile: Randy Kerns
As with practically any industry, product names are crucial when selling storage. Storage products sit in the heart of data centers and protect business information. lAn individual storage system may stay in use for four or five years, and there is a great likelihood that a successor to that...
---
July 26, 2012 9:35 AM
Veeam Software this week continued its "freemium" strategy of offering free features from its virtual machine backup software in hopes of gaining publicity and new users. The newest...
---
July 25, 2012 3:42 PM
Dell's strategy for dealing with "big data" is to shrink it. The shrinking tool Dell is using is partner RainStor's database packaged with the Dell DX
---
July 24, 2012 3:21 PM
Tintri, which sells appliances designed specifically for
---
July 24, 2012 9:11 AM
EMC executives said they expect IT spending to be lower than they originally forecast for this year, while claiming their sales will be impacted less than competitors. Speaking on EMC's quarterly earnings call, CEO Joe Tucci said he expects global IT spending to increase around 3% over last...
---
July 18, 2012 3:13 PM
NAS acceleration vendor Avere Systems this week introduced a smaller version of its FXT NAS Edge...
---
July 18, 2012 3:03 PM
Eight months after coming out of stealth with a storage system using solid-state PCIe cards and using its own type of quality of service,
---
---