---
June 12, 2012 10:07 AM
Storage
Violin Memory is providing a window into its roadmap this week at Microsoft TechEd. Violin and Microsoft are demonstrating what the vendors call a NAS...
June 11, 2012 8:26 AM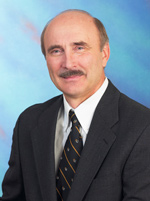 Profile: Randy Kerns
Compression of data on primary storage has taken center stage in the storage wars now with IBM's release of Real-Time Compression on the Storewize V7000 and the...
---
June 6, 2012 4:23 PM
EMC's backup and recovery team says Hewlett-Packard is playing games with its numbers in claiming its B6200 backup system with StoreOnce Cataylst software is significantly...
---
June 5, 2012 10:20 AM
For all of its talk about smart storage this week at IBM Edge, Big Blue's storage announcements amounted to mostly cosmetic changes. The lone exception was the addition of real-time inline compression for primary storage arrays. IBM ported the Random Access Compression Engine (RACE) technology...
---
June 1, 2012 7:45 AM
After seven years of partnering with Montreal-based Watch4net, EMC this week bought the software company to bolster its IT infrastructure management capabilities. Watch4net describes its APG software as "a carrier-class performance...
---