---
May 14, 2012 7:57 AM
A $13 million funding round will help accelerate the transition from Reldata to Starboard Storage Systems. Starboard closed the round today,...
---
May 10, 2012 8:44 AM
EMC today confirmed the poorly kept secret that it is buying flash array startup XtremIO. EMC did not disclose the price, but Israeli business...
---
May 9, 2012 8:44 AM
By Todd Erickson, News and Features Writer Pivot3 is continuing its push in the virtual desktop infrastructure (VDI) space by working closer with VMware. Last week, Pivot3 announced that its virtual storage and compute (vSTAC) line of appliances for
---
May 6, 2012 8:31 PM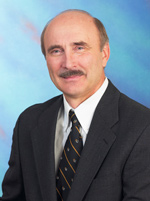 Profile: Randy Kerns
Storage systems are undergoing important changes. New systems are becoming available that are both sophisticated and make storage "simple." Simple is mainly a euphemism for automating many complicated tasks that administrators had to deal with before, but there's a lot more to this than just...
---
---
May 1, 2012 9:54 AM
Move over SAN, WAN, LAN and MAN. EMC is pushing the notion of a CAN – cache area network – with its upcoming Project Thunder product. During the Solid State Storage Symposium last week in San Jose, Calif., Brian Sorby, an EMC business development director, provided more details on the...
---