---
December 7, 2011 5:03 PM

Profile: Sonia Lelii
EMC Corp. is building up its training and certifications program by adding new levels of curricula for IT professionals who want to deepen their skills in the cloud, virtualization and data analytics.
December 6, 2011 5:33 PM
Storage software vendor Aptare is branching out to managing file storage. The vendor today launched Aptare StorageConsole File Analytics, which helps discover and analyze unstructured data. Or, as Aptare CEO Rick Clark puts it, now Aptare "tames the beast of big data." The File Analytics app...
---
December 6, 2011 3:02 PM
Archiving and storage and device management pushed storage software revenue up 9.7% last quarter over the third quarter of 2010, according to IDC. IDC said
---
December 3, 2011 10:01 AM
EMC solidified its lead as the No. 1 external disk storage vendor last quarter, according to the latest IDC worldwide disk storage systems quarterly tracker. EMC increased its networked storage revenue by 22%...
---
December 2, 2011 10:59 AM
We received a couple of reminders this week about how important backing up virtual machines is in an organization's data protection strategy. First, virtual server backup...
---
December 1, 2011 8:57 AM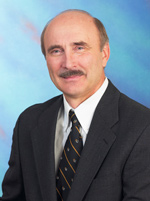 Profile: Randy Kerns
Discussions for buying storage typically begin with determining the company's requirements,  and usually focus on meeting the needs of business critical applications -- also known as tier 1 applications. As the term implies, these applications are the most critical to an organization. In most...
---