---
May 9, 2011 4:56 PM
The early message from EMC executives at EMC World is, "If you're not using a private cloud yet, you're late." That's how EMC chief marketing officer Jeremy Burton opened the first day's keynote session. "If you have not begun the journey to the private cloud, what are you...
---
May 5, 2011 1:10 PM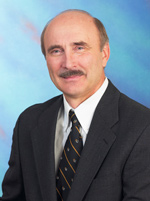 Profile: Randy Kerns
Data archiving is often incorrectly assumed to be an extension of backup. That's mainly because earlier technology limitations necessitated the use of backup software to store data...
---
May 4, 2011 3:39 PM
Ready or not, 16 Gbps Fibre Channel is coming. Emulex and Brocade this week said they have 16-gig FC devices being qualified by storage and server vendors, although there doesn't appear to be any screaming demand for organizations looking for more than
---
May 3, 2011 5:42 PM
Hewlett-Packard today said it will launch its next-generation EVA midrange storage system in June, and denied that it will stop selling its Hitachi-manufactured P9500...
---