---
May 5, 2010 8:55 PM
With EMC World fast upon us, announcements have begun to take on an EMC theme, including one from Precise Software Inc. that its transaction performance management software is integrated with EMC's Fully Automated Storage Tiering (FAST) to offer transaction-by-transaction monitoring and storage...
---
May 4, 2010 7:22 PM
As certification announcements go, this one is more interesting, I think, than most others, if only because it harkens back to one of the most interesting product announcements/demonstrations I saw last year. At last year's VMWorld in San Francisco,
---
May 3, 2010 3:13 PM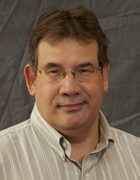 Profile: Dave Raffo
According to IDC's 2010 Digital Universe report, digital data grew 62% last year as 800,000 PB were added. IDC says 1.2 million PB (1.2 zettabytes) will be added this year, and that will increase...
---