---
May 17, 2010 8:19 PM
Double-Take Software's executives and directors have agreed to be acquired by Vision Solutions in a deal valued at $242 million, pending approval of the company's...
May 17, 2010 7:28 PM
Should've checked the phone again before hitting 'publish' on my EMC World Reporter's Notebook -- there were a few more shots from the show last...
---
---
---
May 13, 2010 10:12 PM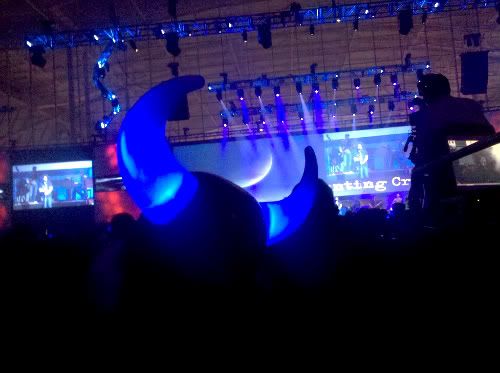 ---
May 13, 2010 5:23 PM
The VCE alliance between EMC, Cisco and VMware seems to have made Cisco's MDS Fibre Channel switches more popular in data centers. During Cisco's earnings call Wednesday night, CEO John Chambers...
---
May 12, 2010 3:32 PM
CommVault CEO Bob Hammer says his customers can't get enough of data deduplication, and the vendor will give them a lot more of it when its next version of Simpana launches later this year. During...
---
May 11, 2010 12:18 PM
Big day on tap at EMC World -- we were just given press releases for several announcements going out today: Data Domain software called DD Boost, integrated today with NetBackup and Backup Exec and in the second half of this year with EMC Networker; Unisphere unified management between Clariion and...
---
May 10, 2010 5:14 PM
Joe Tucci vs. the paparazzi in the...
---
May 10, 2010 1:33 PM
This morning's big announcement at EMC World is called VPlex, which EMC says will allow for federation of data over geographic distance. VPlex was first publicly discussed at last year's VMWorld conference. At the time, EMC officials referred to it as "active-active" storage to support
---