---
April 20, 2010 6:21 PM
A new company has emerged from stealth in the cloud data storage industry this week at Cloud Expo.


RSS Feed

Email a friend
April 20, 2010 5:40 PM
Here's another new twist on converged networking: the InfiniBand Trade Association (IBTA) has released a new specification for building Remote Direct Memory Access (RDMA) into 10-Gigabit Data Center Ethernet (DCE) networks. InfiniBand providers claim their value proposition is the same as Fibre...
---
April 16, 2010 8:36 PM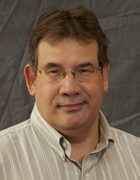 Profile: Dave Raffo
While product news was slim at spring SNW this week, there were vendors and other groups on hand to share roadmap details and discuss industry trends. Some tidbits of those conversations: Fibre Channel Industry Association Despite the rise of iSCSI and the emergence of...
---
---
April 15, 2010 8:42 PM
An interesting tidbit from host-based replication, iSCSI SAN and boot-from-SAN vendor Double-Take Software Inc.'s quarterly earnings forecast press release this week:
Double-Take...has received...
---
April 14, 2010 10:49 PM
Symantec announced at its Symantec Vision show today in Las Vegas that it will add new support for more third-party disk arrays under its Veritas Thin Reclamation API, part of its
---
April 14, 2010 3:42 PM
IBM published details of its forthcoming Easy Tier automated tiered storage feature for the DS8700 on its website Tuesday, and spilled another couple of beans on upcoming storage product announcements along...
---
April 13, 2010 9:52 PM
The online backup company formerly known as Data Deposit Box is branching out into new cloud-based IT services and relaunching under a new name, KineticD. Data...
---
---
April 12, 2010 8:32 PM
It had seemed gutsy of Nexsan to go against the grain by announcing it was filing for an initial public offering (IPO) in April 2008. IPOs were down that year due to fears of recession, even before the housing...
---