---
January 6, 2010 6:08 PM
Storage systems vendor Dot Hill acquired privately held storage virtualization software maker Cloverleaf Communications Inc. this week for $12 million in cash and stock as part of its plan to focus more on the management of its arrays. Cloverleaf's Intelligent Storage Network (iSN) products are...
January 5, 2010 7:15 PM
DataCore kicked off 2010 with updates to its SANSymphony and SANMelody storage virtualization software, adding support for logical volumes up to 1 PB and the Asymmetric Logical Unit Access (ALUA) standard. The expansion of logical volume support from 2 TB to up to 1 PB is made possible by...
---
January 5, 2010 6:20 PM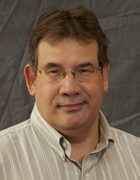 Profile: Dave Raffo
Computer memory vendor SMART Modular Technologies is joining the solid state drive market with what it calls enterprise-grade multi-level cell (MLC) SSDs to challenge STEC and PCI Express flash to take on Fusion-io. SMART, a public company based in Newark, CA, today said its enterprise MLCs are...
---
January 4, 2010 9:13 PM
EMC today became the first storage company to make an acquisition in 2010, although its acquisition of Archer Technologies falls mostly outside the storage space. EMC will sell Archer's IT governance software as part of its RSA security division. The vendor...
---
January 4, 2010 6:53 PM
According to a court filing uncovered last week by the New York Times, an ex-Seagate employee has delivered significant new testimony in...
---