---
January 19, 2010 8:31 PM
EMC launched a news midrange Clariion model today, the High Density Clariion CX-4. The new storage frame can hold up to 390 disks in three rack units and supports 2 TB 7200 RPM and 5400 RPM SATA drives, or a combination of SATA drives and up to 60 solid-state drives (SSD). The new Clariions...
January 15, 2010 4:12 PM
HBA vendors QLogic and Emulex say sales last quarter exceeded their expectations, and Wall Street analysts are predicting good numbers for storage systems vendors. But not every storage vendor finished 2009 strong. FalconStor Software said it finished 2009 below its forecast due to a poor fourth...
---
January 15, 2010 1:06 PM

Profile: Tskyers
After enjoying the last couple of hours of 2009 with my family, I thought how fitting it would be to end the year with a post! I've been incredibly busy this year and my lack of posts really shows it, one would think I forgot my login or something. In that time, however, there has been no lack...
---
---
---
January 13, 2010 6:59 PM
There's been some commotion this week about the announcement from Google that you can now use Google Docs to upload and manage any file type, with support for uploads up to 250 MB in size, total free storage space of 1 GB, and additional storage for $0.25 per GB per year. With...
---
January 13, 2010 2:00 PM
Dell is taking a bottom-up approach to 6 Gbps SAS, beginning with its low-end PowerVault MDS1200 and MD1220 direct attached storage (DAS) systems. Dell launched the two 6-gig SAS systems today along with three 6-gig SAS controllers for storage and Dell servers. The new generation of SAS...
---
January 12, 2010 7:13 PM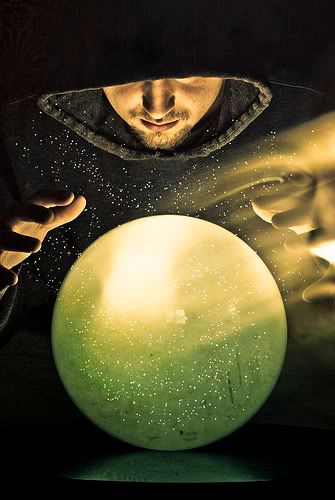 ---
January 12, 2010 2:09 PM
Emulex offered the first hard evidence that storage spending picked up at the end of 2009, a year in which storage spending overall dropped significantly. And its HBA rival QLogic served up the second piece of evidence. Emulex Monday evening said revenue from the fourth quarter would be around...
---
January 8, 2010 1:37 PM
Dot Hill Systems has ambitious plans for software it will acquire from Cloverleaf Communications for $12 million. Dot Hill executives discussed those plans during a conference call Thursday night. The short answer to what Dot Hill expects to do with Cloverleaf's Intelligent Storage Network...
---