---
October 12, 2009 7:58 PM
News broke this morning of an outage for users of the Sidekick mobile smartphone,  in which T-Mobile warned users of the device not to power down their phones, or personal data would be irretrievably lost...
October 12, 2009 3:32 PM
Oracle OpenWorld kicked off yesterday in San Francisco (at the Moscone Center, same place VMWorld was held). Sun Microsystems Chairman and co-founder Scott McNealy and Oracle founder...
---
October 9, 2009 2:06 PM
I am sick this week, with a croaky voice, so my colleague Chris Griffin kindly filled in for me on this podcast. It's a long'un this week -- plenty of news going out this time of year. [display_podcast] Stories referenced: (

0 Comments

RSS Feed

Email a friend
---
October 8, 2009 9:04 PM
Remember the research paper Google made a splash with two years ago on disk drive failure rates? The one that showed that most failed drives didn't raise significant SMART flags, failed to find a correlation between temperature and...
---
October 7, 2009 3:31 PM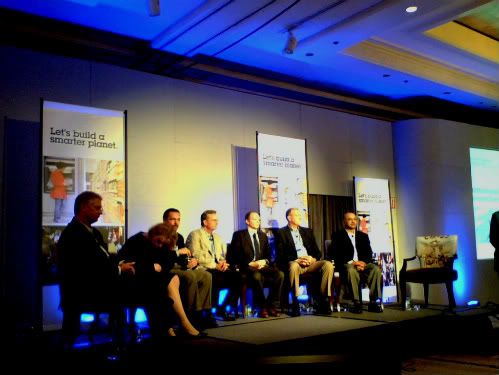 An IBM executive panel discusses the changing IT market at...
---
October 5, 2009 2:34 PM
There have been rumors for years that Hewlett-Packard might buy Brocade, and they intensified today after a Wall Street Journal report that Brocade has put itself up for sale. The WSJ cited unidentified sources and obviously none of the companies named would comment, but the article...
---
---
October 1, 2009 3:51 PM
Open-source data backup software company Zmanda Inc. is releasing version 2.0 of its Zmanda Cloud Backup (ZCB) for Windows today. New features include:
Geography control - customers can tag data so that it's backed up to a cloud data center in a certain region. For...
---