---
August 7, 2009 2:07 PM
SGI has launched its first enterprise data storage product since Rackable bought Silcon Graphics Inc. for $42.5 million and changed its name to SGI following the acquisition. The...
---
August 6, 2009 8:22 PM
Emerging data archiving software player Nayatek released a new version of its Datosphere software this week, adding support for archiving Windows file systems to its existing support for email, Simple Mail Transfer Protocol (SMTP), instant messaging and unified communications. The company's goal is...
---
August 4, 2009 4:26 PM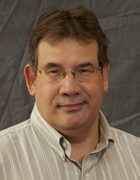 Profile: Dave Raffo
If you think the hype about cloud computing has peaked, think again. Vendors who build their hardware and software around cloud computing say it has a solid grasp on the service provider market and is getting ready to cover the enterprise. Sajai Krishnan, CEO of cloud storage startup
---