---
August 19, 2009 6:47 PM
Yesterday, we posted a story about Dell'Oro Group's prediction that Fibre Channel over Ethernet (FCoE) sales growth would outpace that of FC by 2011. That report got us lots of great feedback during the...
August 19, 2009 1:17 PM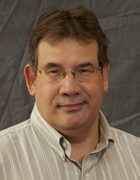 Profile: Dave Raffo
Remember the 2007 stock option backdating trial that ended in the conviction of former Brocade CEO Greg Reyes and cost Brocade hundreds of millions of dollars in legal fees? Well, get ready for the rematch. The 9th U.S. Circuit Court of Appeals Tuesday ordered a new trial for Reyes, claiming...
---
August 18, 2009 9:24 PM
Recommind and Clearwell Systems expanded their e-discovery and regulatory compliance records management product lines this week with support for more areas of the e-discovery Reference Model (EDRM). Recommind, which already has Axcelerate eDiscovery and Insite Legal Hold products out on the...
---
August 17, 2009 7:00 PM
Amazon now supports data export from its S3 storage cloud onto customers' removable hard drives. Amazon first opened up this "sneakernet" for...
---
August 17, 2009 5:08 PM
Akorri's cross-domain reporting software, BalancePoint, is getting deeper into VMware analytics with version 3.0, which also contains some storage updates including support for more vendors and SAN switch performance analysis. The version launched today includes virtual-machine level granularity...
---
August 14, 2009 6:01 PM
Open source backup software vendor Zmanda Inc., among the first to offer customers a direct link between its backup software and cloud storage, is opening up its API for connecting backup...
---
---
August 13, 2009 8:28 PM
Admittedly late to the data deduplication game, Hewlett-Packard Co. is brewing new dedupe offerings to compete with the market's new 800-pound gorilla -- EMC/Data Domain. "We welcome the competition...
---
August 12, 2009 6:43 PM
RenewData announced today it's bought the privately-held Digital Mandate for an undisclosed sum, and plans to add Digital Mandate's Vestigate legal review software to its eDiscovery software as a service (SaaS) offerings. RenewData CEO Steven Horan says law firms and large corporations use...
---
---