---
June 30, 2009 5:30 PM
Other than the extension of EMC's bid for Data Domain last Friday, the NetApp / Data Domain / EMC drama has begun to simmer along at a more muted pitch than we saw during the initial bid and counter-bid process. For...
June 30, 2009 4:19 PM
The saga of Broadcom and Emulex continues. Broadcom has upped the ante to $11.00 per share of Emulex ($9.25 per share was the previous offer), and dropped litigation against Emulex in a Delaware court, according to an
---
June 29, 2009 8:27 PM
Hitachi Data Systems' (HDS) AMS 2000 series got a touching up today with the announcement of some incremental updates to the midrange disk array. HDS is making two updates available now - a new High-Density Storage Expansion tray and a NEBS-certified DC power option for the 2500 model. The...
---
---
June 24, 2009 6:29 PM
A new private-cloud SaaS player launched this week, with plans to combine VMware and Data Domain products into an off-site disaster recovery service with a money-back recovery time service level guarantee. Simply Continuous, based in San Francisco, is offering two services: Data Recovery Vault...
---
June 24, 2009 4:55 PM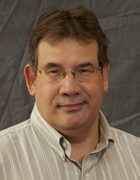 Profile: Dave Raffo
Are lithium-ion batteries running out of juice as a method to protect cache in storage arrays? There's probably still a lot of life left in batteries in arrays, but Adaptec today unveiled an alternate approach. The Adaptec Series 5Z RAID controllers use flash memory powered by a super...
---
June 23, 2009 2:54 PM
Object-based storage maker Caringo Inc. has released version 3.0 of its CAStor software with new support for virtual machine clusters and a couple of freebies to sweeten the deal. CAStor is created by the people who sold FilePool to EMC, which turned it into Centera. CAStor software can be...
---
June 19, 2009 5:11 PM
Emulex has confirmed it is working on a new product called Emulex Enterprise Elastic Storage (E3S), which it describes as "a transparent method for connecting block storage to cloud storage providers like EMC Atmos."  EMC'er David Graham spilled the beans about the product in a blog post...
---
---
June 18, 2009 6:24 PM
Nothing like a good vendor fight to keep the week interesting. This time, it's Symantec and CommVault who have been going at it in press releases and statements after TheInfoPro released its Wave 12...
---