---
March 5, 2009 8:41 PM
NetApp chief technical architect Val Bercovici let slip on his blog that NetApp is planning a new interface for Windows users of NetApp filers, complete with screenshots and feature details.
The preview is in the second half of Bercovici's post about an award


RSS Feed

Email a friend
March 4, 2009 10:22 PM
One of the public faces of EqualLogic has a new role within the company that acquired it, Dell officials confirmed today. John Joseph, formerly VP of marketing for the iSCSI SAN vendor, has been shifted to a new position as Vice President of Enterprise Solutions Marketing. A Dell spokesperson...
---
March 4, 2009 8:02 PM
Two storage companies have new CEOs today. Hitachi Data Systems promoted its CEO
---
March 3, 2009 4:35 PM
We interviewed Fusion-io Inc. CTO David Flynn for one of our news stories today--here's some nitty-gritty bonus footage on how the company's product goes about protecting data, and how that compares to...
---
March 2, 2009 9:37 PM
Not a month after an Israeli news source reported that EMC Corp. had been under investigation concerning government contracts in Israel, EMC revealed in its
---
March 2, 2009 8:56 PM
Storage vendors are announcing new deals in an effort to make their enterprise goods more tempting amid slashed storage budgets. Today, HP confirmed it is extending a 0% financing deal it had previously been offering with its servers to storage.
According to an HP spokesperson, the HP...
---
March 2, 2009 3:15 PM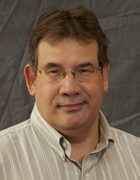 Profile: Dave Raffo
Data Domain is bumping up its deduplication speed with an operating system upgrade.
Moving from OS 4.5 to 4.6 will improve the speed of Data Domain systems from 50% to 100% depending on the protocol and network interface, according to the vendor's VP of product management Brian Biles....
---