---
January 15, 2009 2:09 PM
Maybe this is what happens with any brand-new technology, but so far there's been such wide variability in the solid-state drives that have been announced for the enterprise since EMC added STEC drives to Symmetrix last January that I can't help but be curious about it. Here are the specs...
January 15, 2009 11:57 AM
We're starting up a new weekly podcast, hosted by yours truly, to review the top stories of the last week you may have missed. Here's our first installment. [display_podcast] Stories referenced:
---
---
January 12, 2009 5:05 PM
A company called pureSilicon came out of stealth last week at CES with new solid state drives in 256 GB, 512 GB and 1 TB capacities. The drives, expected to ship this summer, also include a proprietary 32-channel controller architecture that company founder and president Jason Breakstone said has...
---
January 12, 2009 11:29 AM
IBM officials confirmed rumblings from last week that IBM veteran Curtis Tearte has replaced Andy Monshaw as its storage boss. Tearte takes over as GM of the Storage Systems and Technology Group, after previously heading IBM's Industry Growth...
---
January 12, 2009 10:26 AM
Seagate sent its top two executives packing this morning, and they'll be followed by 10% of the U.S. staff by the end of the month. The surprising moves are the latest sign that all is not well with the disk drive maker, which already cut its revenue forecast for last quarter from $3.05 billion...
---
January 8, 2009 10:50 AM
Sun's Chief Identity Strategist Sachin Nayyar and I had an interesting discussion today about Sun's plans to bring together role-based access management with storage provisioning this year. Nayyar, who was CEO of identity management software maker Vaau when Sun acquired it in late 2007, said that...
---
January 8, 2009 9:17 AM
Going against the grain of tech companies, EMC says it met its revenue forecasts last quarter. Still, EMC is joining the legions of corporations who are laying off workers. EMC made both revelations in a release Wednesday after the market closed. Despite its sunny results, it added to the...
---
January 6, 2009 4:10 PM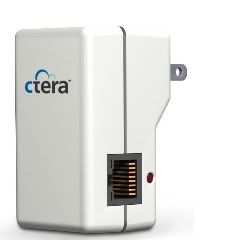 Like clouds themselves,
---
January 5, 2009 5:44 PM
Iron Mountain's Connected PC backup product will be available for Mac users starting in March, according to a press release the company issued today at Macworld 2009. As with the PC version, Connected for Mac offers automated backup and centralized management of desktops and
---