---
September 26, 2008 1:08 PM
Until now, the storage industry has held up well this year in the face of any economic slowdowns - even those affecting the financial services sector.
But with the economy's problems taking...
---
September 25, 2008 11:18 AM
Office supplies giant Staples is adding a rebranded version of EMC's Mozy online backup service to its Thrive online backup services, which already include a rebranded version of i365's EVault for...
---
September 24, 2008 9:22 AM
 In his latest blog, NetApp chief marketing officer Jay Kidd waxes enthusiastic about Brocade's new encryption...
---
September 23, 2008 9:58 AM
Seagate is creating a new umbrella company for the services businesses the disk drive vendor has been accumulating over the last few years. In 2006, Seagate acquired ActionFront Data Recovery Labs, which became Seagate Recovery Services. Last year Seagate added backup and recovery software and...
---
September 22, 2008 1:00 PM
Last week at VMWorld, IBM announced the Virtual Storage Optimizer (VSO), ESX-based software that reduces virtual desktop storage by creating a "golden image" of the desktop's operating...
---
September 18, 2008 2:34 PM
A couple of additional storage announcements not captured in our VMWorld preview wrap: EMC Corp. said EMC Control Center (ECC)  6.1 will now support reporting on...
---
September 18, 2008 2:32 PM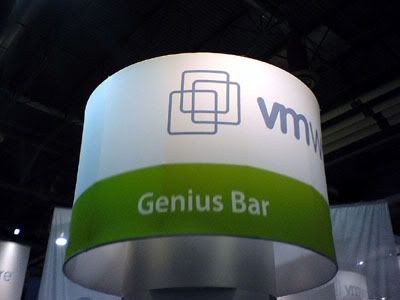 As far as I could tell, they did not actually serve liquid genius...
---
September 16, 2008 10:06 AM
Riverbed took the wraps off what it previously described as its "data center product" Monday, unveiling its Atlas primary data deduplication device at its financial analyst conference well before it will be available for customers. Atlas will use the deduplication technology Riverbed employs in...
---
September 15, 2008 11:00 AM
A startup called greenBytes emerged from stealth today, bringing with it modifications to Sun Microsystems' ZFS file system that will add power-saving features to the SunFire X4540 "Thor" storage server. greenBytes calls its proprietary enhancements to the file system ZFS+. The software bundles in...
---