---
August 4, 2008 1:58 PM
A couple of months ago, my co-blogger Tory Skyers wrote a post questioning the impact of data deduplication on evidence preservation and chain of custody best practices for e-discovery data. It's a question many users are asking, apparently, as "Mr. W. Backup", GlassHouse Technologies vice...
August 4, 2008 10:56 AM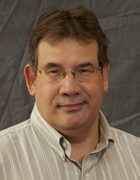 Profile: Dave Raffo
Just as its MAID technology did, Copan's energy-savings deal with Pacific Gas & Electric that began late last year is expanding. PG&E offers rebates for customers who use storage systems it has certified as energy-efficient. The utility started last year with
---
August 1, 2008 12:43 PM
NetApp's gift of a T-shirt the other day made me think about all the other s.w.a.g. I've collected during my time in the storage industry - I've become something of a collector of odd trade-show...
---