---
August 29, 2008 11:36 AM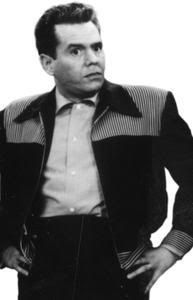 IBM. What to make of them these days when it comes to storage? It's a question I've heard asked a lot this week in my conversations with industry watchers and in my blog reading. Much of it came in the...
August 28, 2008 10:11 AM
Detroit police are investigating the Aug. 19 death of Cisco marketing executive Benjamin Goldman, 42, who was found fatally shot outside a strip club called the Penthouse on Detroit's Eight Mile,...
---
August 27, 2008 1:57 PM
This was originally scheduled for May, but after some delays the CERN Large Hadron Collider, which some believe will
---
August 25, 2008 10:58 AM
Symantec Corp. released the results of its survey of 1000 IT managers and decision makers about disaster recovery for 2008 today. Among its findings was a decrease in C-level executive involvement in DR planning compared to the results for the 2007 survey, which Symantec officials said they found...
---
August 22, 2008 8:41 AM
My Google Reader isn't quite as busy as Robert Scoble's, but it gets a decent workout each week. Between that, the wires and all the different pitches I get - not to mention the interesting stories I come...
---
August 21, 2008 12:01 PM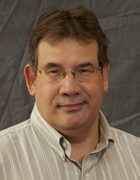 Profile: Dave Raffo
Even smaller private storage companies are keeping their lawyers busy these days. Pivot3's legal motion filed with the U.S. Trademark and Patent office against PivotStor this week is the second time in less than two weeks that...
---
August 19, 2008 11:50 AM
Everyone and their brother has an email archiving story to tell you these days, or so it seems. But Forrester Research analyst Jo Maitland told Forrester clients in a teleconference titled "Email Archiving Mistakes to Avoid" to keep things simple in their selection of a product and setting of...
---
August 18, 2008 1:48 PM
EMC blogger Storagezilla posted an interesting Flash animated video this morning about Maui, titled CloudFellas, in a post that has since been whacked. In the original post, 'zilla alluded to 'getting too far out in front of the boss', so maybe that's what happened (the post has been deleted...
---
August 18, 2008 9:28 AM
Rackable Systems continues to adjust its business in the wake of its announcement last week that it plans to divest the clustered NAS business it acquired with Terrascale two years...
---
---