---
June 27, 2008 10:50 AM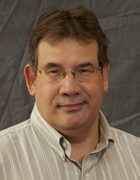 Profile: Dave Raffo
Although Brocade has a lot on its connectivity plate these days as it transitions to 8-Gbps FC switches, plots its move to FCoE and gets into the


RSS Feed

Email a friend
June 26, 2008 1:53 PM
According to a blog posted today by Sun's general counsel Mike Dillon, at least one of the patent-infringment counts is off the table in court, after the US Patent Office (PTO) granted a re-examination request filed by...
---
June 25, 2008 4:01 PM
Startup Nirvanix today unveiled CloudNAS, which will combine Nirvanix software agents with Linux or Windows servers at the customer site to offer standard NAS storage in the cloud. Until now, Nirvanix and most other cloud storage services such as Amazon's S3 required API integration between...
---
June 25, 2008 12:17 PM
Jesse at SanGod wrote an interesting post the other day entitled "Enterprise storage vs....not."
I have a cousin. Very well-to-do man, owns a company that does something with storing and providing stock data to other users....
---
June 23, 2008 3:48 PM
I've watched the story unfold about Microsoft and Yahoo, but from a removed perspective because it has little to do with the storage industry and when it comes to most things Web-based and search or email related, I'm a Google user. Still, it's been a good story to sit back with some popcorn and...
---
June 23, 2008 10:36 AM
I wasn't convinced at first when an alert blog reader flagged an error in my previous posts about Symantec and SwapDrive: a comment from  "kataar" pointed out that yearly, SwapDrive actually charges $500 (five hundred) for 2 GB, not $50 (fifty). That couldn't possibly be right, I thought. I...
---
June 19, 2008 10:17 AM
Tory Skyers' post about dedupe and the law jogged my memory about recent conversations I've had with users about data compliance and archiving. It's become a big topic for this industry, and as stewards...
---
June 19, 2008 8:46 AM

Profile: Tskyers
Data deduplication is the poster child of 2008. Everyone is rushing to add this capability to just about everything that could possibly ever sit on a network--I thought I saw an ad for a cable tester with de-dupe built in! On the face of it, de-dupe looks like the savior it's made out to be (except...
---
June 18, 2008 8:02 AM
I had a technology demo Tuesday with Xiotech, where they showed off their new baby, the Emprise storage system. A technology demo might seem like a worse fate than death to most, but I appreciate the...
---
June 17, 2008 8:29 AM
Better late than never. Backup software vendor Atempo has ventured into the email archiving market by coming out with the first full integration into its product line of intellectual property it acquired with Lighthouse Global Technologies in February. Obviously, the release of an email...
---