---
January 11, 2008 10:18 AM

Profile: Tskyers
Have you ever heard of the "butterfly effect"? In essence, it is a way to conceptualize the possibility that the flapping of butterfly wings in the Amazon Jungle can be the...
January 10, 2008 9:33 AM
Some analysts touted CDP as being the dark horse technology for corporate adoption in 2007. As we all know, that didn't occur and the multitude of CDP technologies ended up confusing analysts, press and IT alike as they each tried to sort out the differences between available CDP products and what...
---
January 8, 2008 9:55 AM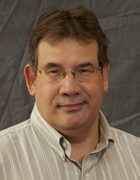 Profile: Dave Raffo
If EMC set out to improve its Clariion AX150, then it succeeded with the AX4 it launched today. But if it wants to offer a system optimized for SMBs, then it still has some work to do. The AX4...
---
January 4, 2008 4:04 PM
The industry's been abuzz this week with rumors that ESG analyst Tony Asaro is headed to Dell, and today Asaro confirmed that's the plan. He's going to join Dell as a director of product marketing; today is his last official day as an analyst. Asaro said his new role will be in creating Dell's...
---
January 4, 2008 3:34 PM
Storage vendors are always looking for the next big thing, and they bang the drums loudly when they think they've found it -- often long before customers are ready to buy. Now they are making a lot of noise around clustered systems, particularly when it comes to selling to new types of businesses...
---
January 3, 2008 10:53 AM
As 2007 draws to a close, there are three technologies that appear near the top of many storage managers' priority lists going into 2008.
· Deduplication · Tape encryption · VMware The mix of old and new technologies is intriguing. One would think that as...
---