---
November 7, 2007 5:20 PM

Profile: Beth Pariseau
Executive holdovers from Veritas are growing fewer and farther between at Symantec, following the disclosure by Symantec in an SEC filing this week that Kris Hagerman,  president of the Data Center Management group, has left the company. According to a


RSS Feed

Email a friend
November 5, 2007 12:52 PM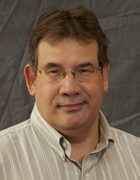 Profile: Dave Raffo
For years, Dell has made noise about pushing deeper into storage outside of its partnership with EMC - all the while maintaining that partnership. Until now, that strategy consisted of baby steps with its
---
November 2, 2007 1:51 PM

Profile: Tskyers
I know, I know ... whenever I see "killer app" I roll my eyes too, but I've been shown the light, or indoctrinated, whichever way you want to look at it. So here is my take: I've found storage's killer app, and it's hiding in plain sight. Email. There ... I said it ... EMAIL. At work we've...
---
November 1, 2007 9:37 AM
It may be a little early in 2007 to start prognosticating about what is going to occur in 2008 and beyond. However, there are some major trends -- I would almost classify them as "mega-trends" -- that I see taking shape. These trends indicate that, at a higher level, storage management is shifting...
---