---
June 21, 2019 7:46 AM
Cloud Backup
The new CEO of AWS data protection provider Cloud Daddy is looking to tell his company's story and drastically increase its customer count.
"We've got to get people to know about Cloud Daddy," said Spencer Kupferman, the former president and CEO of reporting and automation platform provider Global Software.
Kupferman takes over for Cloud Daddy founder Joe Merces, who is now the company's president and chief product officer.
Where Cloud Daddy will focus
The Kupferman Family Office recently invested in Cloud Daddy and took a roughly 20% equity position in the company. Privately held Cloud Daddy is funded by angel investors and current shareholders such as Kupferman.
The new CEO said he was impressed with Cloud Daddy's technology and ability to scale.
Kupferman started at Cloud Daddy on May 1 and has been working on building a team. For example, he brought over the vice president of marketing from Global Software.
Kupferman had several executive roles at Global Software (now InsightSoftware) over 22 years. What Cloud Daddy needs is for someone to "tell the world about it," which Kupferman said he did at Global Software. Starting in the sales department there, he made sure customers were driving the enhancement schedule.
"I know how to implement a customer-centric philosophy," Kupferman said.
Now he has a lofty goal — getting Cloud Daddy to 1,000 paying customers within 18 months. It currently has about 25 paying customers of varied size of its Cloud Daddy Secure Backup product and another 65 using the freemium version.
Kupferman said the company can reach that total through a combination of direct sales, managed service providers and customers trying and buying the product on the website.
George Crump, president and founder of IT analysis firm Storage Switzerland, said the customer goal is possible if Cloud Daddy can improve its marketing and gain visibility.
"There's a mass amount of customers there," Crump said.
Also key to Cloud Daddy's success is making sure AWS users understand the cost of not having protection. Cloud-native data protection products have the challenge that most customers wrongly assume the cloud automatically backs up and secures data, Crump said. Explaining where AWS protection ends and where Cloud Daddy picks up is critical.
"Your biggest competition when doing native cloud backup is nothing," Crump said.
There is also competition from larger vendors in a market that has picked up steam. In the last two years, Druva acquired CloudRanger and Veeam bought N2WS, both for AWS backup and recovery.
Secure Backup: Now and later
Crump said Cloud Daddy seems to hit most of the check boxes for this type of data protection, and needs to differentiate from what's out there through third-party vendors as well as the recently launched AWS Backup. The security element is a good starting point, Crump said.
Cloud Daddy Secure Backup includes anti-malware intelligent threat detection, AWS web application firewall integration, instance firewalls and security group management.
Crump said the product is easier to start working than other backup platforms on the market.
The ease of use is also a notch above the competition, Kupferman said, "more like 2025" than present day.
Cloud Daddy is AWS native and uses the public cloud provider's APIs. The product backs up volumes, instances and databases, within AWS, from one region to another. Cloud Daddy uses its own technology for the data protection. Features include application and crash-consistent backups, and cross-region and cross-account backup and restore.
Secure Backup also provides infrastructure management.
Version 1.5 launched last week and features bring-your-own-licensing, the ability to copy backups to Amazon S3 and Glacier, a virtual firewall dashboard, application self-backup and backup status enhancements.
Version 2, a larger update, is scheduled for the end of the summer and is expected to include more artificial intelligence.
Cloud Daddy, based in Princeton, N.J., began in May 2017 and launched its product in June 2018.
Kupferman said Cloud Daddy is investing in sales and marketing. It has a dozen employees and Kupferman is looking to hire another three to five, mostly in sales and marketing, by the end of the year.
June 7, 2019 4:58 PM
Storage
Despite a recent earnings miss, Pure Storage has cracked the IDC enterprise storage tracker for the first time to grab a share of fifth place in external storage systems revenue to tie IBM Storage.
Although well behind storage leaders Dell EMC, NetApp and Hewlett Packard Enterprise, Pure Storage closed in IBM, which on Friday confirmed its second round of layoffs.
For the first quarter, IDC said Pure generated nearly $290 million in revenue to capture 4.2% market, share just shy of IBM at 4.7% at $320 million. IDC considers it a statistical tie if vendors are within 1% share of each other.
Pure increased revenue 22% year-over-year according to IDC while IBM decreased 12%. The overall networked storage market grew 5%.
Pure remains well behind market leaders Dell EMC, NetApp and Hewlett Packard Enterprise (HPE), but its move up the leader board underscores the continuing churn in enterprise external storage systems. On Friday, IBM confirmed a second round of layoffs this year, reportedly affecting more than 1,500 people. It's not clear how layoffs will affect IBM Storage.
Pure Storage expanded sales teams more than 40% during the past year, CEO Charles Giancarlo said during an earnings call in May. Although the hiring put a damper on earnings last quarter, the bulked-up salesforce enables Pure to pursue larger enterprise customers.
"We have a record amount of large-deal volume in our pipeline. In terms of deal size, (the average) is $3 million and above, and often many times (greater) than that," Giancarlo said, referencing Pure Storage FlashArray block and FlashBlade scale-out NAS.
Dell EMC sets the pace
Gobal revenue from total enterprise storage systems fell less than 1%, flattening out at $13.4 billion. The total enterprise storage includes systems that are sold as servers and attached storage. And while enterprise storage system revenue slipped, vendors shipped more than 114 exabytes last quarter, a year-on-year improvement of 14%.
Revenue of external storage systems climbed to $56.8 billion. All the leaders except IBM and Hitachi Vantara increased revenue year-over-year. There was no change in position among the top five vendors in external storage sales.
Dell EMC storage generated $2.35 billion last quarter, up 6%, to control more than one-third of the overall market (34%). NetApp retained second place with 13% market share and $895 million in sales, up half a percent.
HPE revenue jumped 14% year over year to $745 million, good for nearly 11% of the external storage market. IDC reports combined figures for HPE and H3C Group, a joint venture it launched with Chinese company Unisplendour Corp in which HPE retains a 49% stake.
No. 4 Hitachi Vantara dropped 1.1% from the year-ago quarter, falling to $453 million. IDC said Hitachi accounted for 6.6% of external storage systems revenue, although its percentage of the market is lower as a result of change in strategic direction several years ago. Hitachi Vantara mostly sells storage for heavy industry and commercial and less to enterprise data centers.
Following IBM and Pure, IDC lumps assorted other vendors that round out the external storage systems market. Cumulatively, IDC said those "others" accounted for $1.8 billion last quarter.
---
May 30, 2019 11:01 AM
As the software-as-a-service market expands, SaaS backup provider OwnBackup secured its largest funding round today and will use the money to expand its Salesforce data protection.
The OwnBackup funding of $23.25 million brings the vendor's total to about $50 million.
OwnBackup, which has headquarters in Fort Lee, N.J., is focusing on its Salesforce backup product. Though there are other major SaaS platforms such as Office 365 and G Suite, OwnBackup CEO Sam Gutmann said he doesn't want to offer a suite of products that isn't enterprise-ready.
"Most startups fail because they fail to focus," Gutmann said. "We want to be absolute best in class."
Gutmann said OwnBackup wants to put all of its resources into the Salesforce ecosystem for now. Although OwnBackup discontinued its protection for ServiceNow and Slack workloads, Gutmann left the door open for additional protection down the line.
"We will expand carefully and methodically," he said.
All about that SaaS backup
SaaS backup options have grown as companies increasingly use cloud-based platforms such as Salesforce. Odaseva provides backup and recovery for Salesforce, and closed an $11.7 million funding round in February. Datto Backupify, Spanning, Asigra and Druva also provide Salesforce protection. Veeam Software recently released the third version of its Backup for Microsoft Office 365 and claims more than 55,000 organizations have downloaded the product.
Gutmann said OwnBackup has been listed on the Salesforce AppExchange since 2012. OwnBackup provides three core elements — backup, comparison tools and recovery.
Education is still necessary. Some users think, "My data is safe and secure in the cloud — it's someone else's problem," Gutmann said. That's not true, as Salesforce is responsible for the platform, while the user is responsible for the data. Gutmann said every one of the approximately 150,000 Salesforce customers should have proper backup and data management.
"As Salesforce continues to expand and move into other clouds … we will expand our product set to support those clouds as well," he said.
Gutmann said his team is keeping its eyes open for complementary products as possible acquisition targets, particularly eyeing tools in backup, compliance and security.
OwnBackup claims more than 1,000 customers, many in regulated industries such as health care, life sciences and financial services. Companies that face stiff compliance guidelines understand the need to protect data, Gutmann said.
Earlier this year, OwnBackup launched the Integrity and Compliance Edition add-on to its Salesforce protection that's designed to serve customers in highly regulated industries. The add-on uses blockchain technology to ensure the integrity of backups.
In addition, OwnBackup's Archiver product is generally available today. Archiver enables users to directly archive data from Salesforce to OwnBackup's servers, freeing up production space and helping companies address regulatory compliance needs. Odaseva also recently launched its Vault for Salesforce data archiving.
OwnBackup workforce, footprint growing
The OwnBackup funding will help the company grow from about 100 employees now to nearly 150 in midsummer to close to 200 by the end of 2019, Gutmann said. OwnBackup is building a new headquarters a couple of miles up the road from its current office in New Jersey, where Gutmann expects about 150 employees will work. The vendor is planning to move there at the end of the summer.
OwnBackup also has a major office in Tel Aviv, Israel, and a newer location in London. The OwnBackup funding will help the company make a big push in Europe. Gutmann said OwnBackup may open another office in a different geographic territory.
Insight Venture Partners and Vertex Ventures led the Series C round. Previous investors Innovation Endeavors, Oryzn Capital and Salesforce Ventures also participated in the OwnBackup funding round.
---
May 7, 2019 7:47 AM
Storage
DataDirect Networks keeps expanding by acquisition. The high-performance computing storage specialist this week made its third acquisition in the past year, picking up software-defined storage vendor Nexenta.
DDN bought hybrid flash vendor Tintri out of bankruptcy last summer. The Tintri deal followed the pickup of the Lustre filesystem and customer base from Intel. DDN has long used Lustre as the foundation of its ExaScaler and GridScaler arrays.
Kurt Kuckein, a DDN senior director of marketing, said the vendor will rationalize the various file systems down the road, but the near-term plan is to target each one to specific data workloads.
Kuckein said DDN storage will remain focused on AI and big data customers seeking scalable high performance. Tintri by DDN is intended for storage analytics to boost virtualized applications.
"Nexenta by DDN will deliver software-defined, hardware-agnostic file, block and object services for enterprises and telcos," including 5G– and internet of things-related applications, Kuckein said.
DDN did not disclose the purchase price of Nexenta.
Nexenta was an early player in software-defined storage. Since launching in 2005, Nexenta has raised more than $100 million from private investors, including a $20 million round from Tokyo-based Softbank in 2017.
DDN storage will gain 3,000 Nexenta customers and more than 2,000 petabytes of new storage capacity under management, the vendors said.
Nexenta's NexentaStor software supports unified block and file storage on bare metal or in a virtual storage appliance. NexentaEdge object storage platform handles Amazon S3 and Swift clusters with built-in erasure coding.
Nexenta has server OEM deals with Cisco, Dell, Hewlett Packard Enterprise and Lenovo. Existing reseller partnerships will remain intact, Kuckein said.
The addition of NexentaStor will give DDN ready-made file storage in the public cloud. The NexentaCloud product delivers enterprise NAS storage services through integration in Amazon Web Services.
As with Tintri, Nexenta will operate as a separate DDN engineering division, "but with an accelerated roadmap and a better framework for development and support," Kuckein said. Nexenta CEO Tarkan Maner will lead the Nexenta by DDN storage division.
---
April 23, 2019 7:40 AM
Cisco
,
Converged infrastructure
,
Dell EMC
Cisco and Dell Technologies may be rivals in the server business, but when it comes to converged infrastructure, the two vendors remain strong partners.
Cisco, EMC and VMware in 2009 formed VCE, a joint venture that ushered in Vblock era of converged infrastructure. A lot has changed since in the intervening 10 years. VCE is gone. EMC and VMware are now subsidiaries of Dell. Dell EMC VxBlock 1000 is the new branding for the former Vblock product.
But the VxBlock 1000 joint venture will continue for the foreseeable future. Cisco and Dell said they hammered out a multiyear partnership to expand development and engineering for containers and hybrid clouds.
Pete Manca, a Dell EMC senior vice president of networking, said in a blog post that Dell and Cisco plan to further align executive, product marketing and sales teams. Cisco plans to invest in "a range of training initiatives" to support the Dell EMC VxBlock flagship.
The VxBlock turnkey system integrates Dell EMC storage and data protection with Cisco Unified Compute System (UCS) servers, Cisco Nexus switching and VMware virtualization. Customers may choose any of Dell EMC's major arrays to build VxBlock as a scale-out platform.
Converged infrastructure (CI) is sold as a preconfigured system with qualified network, server and storage hardware from different vendors. By contrast, hyper-converged infrastructure combines hardware and virtualization management in an integrated appliance.
Dell uses PowerEdge servers, EMC storage and VMware for a host of CI and HCI products, but still partners with rivals such as Cisco and HCI pioneer Nutanix. In addition to VxBlock converged infrastructure, Dell EMC HCI includes VxRail and VxRack systems built with Dell PowerEdge servers and VMware vSAN storage software. Dell EMC also sells the XC Series HCI under an OEM deal with Nutanix.
Cisco has other storage partners for CI besides Dell EMC. IBM VersaStack, NetApp FlexPod and Pure Storage FlashStack converged systems also combine Cisco UCS compute with storage arrays. The networking vendor also sells a branded Cisco HyperFlex HCI platform.
---
April 12, 2019 2:23 PM
Carbonite will end support for the free edition of Mozy's consumer product on Monday. The cloud data protection heavyweight would like to convert remaining Mozy customers onto its own infrastructure but as of now continues to support Mozy's other editions.
Carbonite acquired Mozy, one of its oldest cloud backup competitors, in March 2018 from a Dell Technologies subsidiary for $145.8 million.
Carbonite has told MozyHome Free customers that when that support ends on April 15, customer backups will be deleted, according to Norman Guadagno, Carbonite's senior vice president of marketing. Those Mozy backup customers must restore files before April 15.
The MozyHome Free account provided up to 2 GB of data storage. Carbonite does not have a free version of its data protection suite, but does offer consumer protection.
Mozy backup included three major paid products: MozyEnterprise for enterprises, MozyPro for smaller businesses and MozyHome for consumers. The end of support for MozyHome Free does not affect paying MozyHome subscribers. Carbonite will also continue to support existing MozyEnterprise and MozyPro customers. As a result of the acquisition, Mozy customers are technically Carbonite customers.
"Paying Mozy subscribers can continue to use Mozy to back up their endpoints and servers and Carbonite continues to offer an upgrade path to equivalent Carbonite offerings," Guadagno wrote in an email.
Carbonite's ongoing goal is to upgrade Mozy backup customers to the "more modern, powerful Carbonite Data Protection Platform," Guadagno wrote.
"Ultimately, everything that was once branded Mozy will be branded Carbonite."
Carbonite expects most legacy Mozy customers to upgrade to Carbonite infrastructure.
Carbonite continues evolution
Both Carbonite and Mozy originally focused on selling to consumers and later shifted to a business focus, while still offering a consumer product.
The Mozy backup acquisition was largely a play to add customers. At the time of the acquisition, Mozy had about 100,000 consumer customers and 35,000 business subscribers.
Carbonite has upgraded about half of Mozy consumer customers to Carbonite's infrastructure, according to Guadagno.
"[We] are pleased with our upgrade pace," he wrote.
About 70% of Mozy employees are now part of Carbonite, Guadagno said.
Boston-based Carbonite has been building a data protection portfolio that includes backup, disaster recovery, high availability and migration tools. It has been busy with acquisitions in recent years, including a blockbuster to buy Webroot cybersecurity for $618.5 million, which closed in March.
Carbonite has been integrating technology from its acquisitions, CEO Mohamad Ali said on Carbonite's earnings call last year around the time of the Mozy backup acquisition.
"Our integration plan is to similarly take the best of Mozy, and Mozy has some very interesting pieces of technology that can make that platform even stronger," Ali said.
Guadagno said this week that although the Mozy technology itself has not been integrated into the Carbonite data protection platform, Carbonite has identified many features and other innovations from Mozy and added them to the product roadmap. He could not elaborate on roadmap specifics.
Ali noted last year that Mozy was the first company he wanted to acquire when he started as CEO four years ago.
"As we leverage the much, much more efficient Carbonite cloud infrastructure and effectively migrate the Mozy infrastructure onto our infrastructure, we expect to drive tremendous profitability and that's something we've done before," Ali said at the time.
---
April 11, 2019 11:18 AM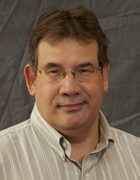 Profile: Dave Raffo
Actifio
,
Cloud Backup
,
Cohesity
While Google made a big deal of working with open source software companies at its Google Cloud Next Conference, it also has been lining up data protection partners.
Secondary storage management vendor Cohesity, copy data management ace Actifio and HYCU all launched or expanded Google Cloud Platform (GCP) data protection services. Cohesity Cloud Backup Service, Actifio GO for Google Cloud Platform and HYCU Backup as a Service for Google Cloud Platform are all available on GCP Marketplace.
Cohesity and Actifio already partner with other public cloud providers. HYCU added data protection for Google Cloud SQL to the backup as a service it launched for Google Cloud Platform a year ago.
HYCU (pronounced Haiku) is best known for providing backup software for Nutanix because, well, it started out with Nutanix backup as its only product. HYCU CEO Simon Taylor said HYCU has more than 1,000 customers for its software and its Nutanix business is strong, but partnered with Google after Google approached his company about developing GCP data protection.
"When we first started this, people were confused – 'So maybe you've re-routed things, or you're using GCP as a target or found a way to back up from Google to Nutanix, or Nutanix to Google,'" Taylor said. "The way to think about this is, we built the first purpose-built backup and recovery app for Nutanix … and then we launched purpose-built backup and recovery as a service for Google Cloud. It's an independent service available from Google Market place."
Google Cloud SQL is used largely by developers but Taylor said interest in using HYCU for Google goes beyond DevOps. He said Broadcom was HYCU's first customer for Google backup to protect 4 PB of data.
"A lot of people said 'Isn't GCP just for DevOps?'" Taylor said. "But it's really the large enterprises, it's these big resellers of GCP buying from us, saying 'In order for us to go all or even heavily in with Google Cloud, we've got to have the kind of backup support that our IT department expects.'"
Price is based on total data under protection and how often it is backed up.
Actifio GO on GCP provides copy data management on GCP by using its Sky technology to move changed data onto GCP. Actifio GO launched in February, 2019, as a SaaS platform that supports AWS, Microsoft Azure, IBM and Wasabi public clouds along with GCP. GO is now available through the Google Marketplace.
---
April 10, 2019 1:35 PM

Profile: Carol Sliwa
lenovo
Startup Excelero snared Lenovo as its first major server partner to resell its software that can pool ultra-fast NVMe-based storage resources across a network.
Lenovo has added Excelero's NVMesh software to its price book. Lenovo and Excelero said SciNet, Canada's largest supercomputing center, and at least one other company is already running NVMesh deployments on Lenovo ThinkSystem servers.
Excelero has worked with other server OEMs, such as Supermicro, to resell its software through one-off transactions, according to Patrick Guay, Excelero's vice president of strategic accounts. But until the Lenovo deal, the Excelero software was not loaded in a price book for an OEM or its partners to sell on an ongoing basis, Guay said.
Despite the partnership with Lenovo, Excelero customers will not yet be able to purchase the NVMesh software pre-integrated onto Lenovo server hardware. John Majeski, general manager of software solutions for Lenovo's data center group, said the company is considering that option. In the meantime, Lenovo can custom integrate the Excelero technologies for customers.
Lenovo customers now have two storage options in the non-volatile memory express (NVMe) technology space, following the server vendor's partnership with NetApp signed last year. IDC research vice president Eric Burgener said Lenovo-branded NetApp systems would address mixed workloads while Excelero NVMesh-based systems running on standard Lenovo server hardware, would target ultra-low latency workloads such as big data analytics.
The NVMesh software can run in converged or disaggregated modes. In converged mode, the applications run on the same server as the NVMe-based PCIe Express (PCIe) solid-state drives (SSDs). In disaggregated mode, clients access discrete storage servers loaded with NVMe SSDs.
Excelero also has a partnership with Micron, which sells Micron Accelerated Solutions (MAS) for Excelero NVMesh.
Burgener said many IT organizations are wary of buying product from startups, so the Lenovo partnership could provide an opportunity for them to acquire innovative technology they might not consider if they have to go through a startup. He said, while many users understand the efficiency of buying through only a few major vendors, they also sometimes feel constrained by the limited options.
"There's less risk associated with buying it through Lenovo than if they deal directly with the startup," he said.
---
April 5, 2019 7:39 AM
Storage
After closing its largest acquisition, Carbonite said it will emphasize, at least initially, a "do-no-harm" method in the integration efforts.
In a deal that closed March 26, the backup and recovery vendor acquired cybersecurity firm Webroot for $618.5 million in cash. Norman Guadagno, Carbonite's senior vice president of marketing, said both Carbonite and Webroot are successful and the early plan involves patience as they develop the product strategy.
"We don't want to do anything to stop the momentum," Guadagno said.
From a product standpoint, Carbonite and Webroot face a common threat of ransomware. High profile attacks continue to hit businesses, including a recent attack of the Tribune Publishing Company. Guadagno said customers need to be aware of other threats as well, such as state-sponsored attacks.
"I believe it will get worse before it gets better, if it ever gets better," Guadagno said. "You have to take a comprehensive approach to protecting your data."
That approach includes preparing for threats that get through.
The combination of backup and recovery with cybersecurity is a good play against ransomware, especially as it relates to the target of endpoints, said Christophe Bertrand, senior analyst at Enterprise Strategy Group. Security-wise, threats come in through endpoints, and endpoint backup and recovery is important as well.
"You're solving two of the biggest problems that have domino effects," Bertrand said.
Many data protection vendors include cybersecurity features in their backup products. However, Bertrand said, Webroot's integration with Carbonite offers a greater depth level of cybersecurity.
While there is work to be done on the integration, Bertrand said keeping the businesses separate is a smart approach for now to maintain order. Then the actual execution of the integration is a key element.
Long term, Bertrand said the reuse of data could be a focus for Carbonite, which currently offers cloud-based products in backup, recovery, high availability and data migration, and sells to businesses through channel partners. He said he's curious to see where the company will evolve in areas of data intelligence — compliance, archiving and beyond — to optimize data use.
Carbonite expands through acquisitions
Carbonite has been busy with acquisitions in the last few years, including the purchase of Mozy, one of its oldest cloud backup competitors. The Webroot deal is by far the biggest for which it has disclosed the price.
Guadagno said Carbonite does not comment on possible future acquisitions. The company is focused on making the Webroot acquisition succeed, communicating effectively with partners and achieving quarterly goals.
"I think the biggest challenge we have is to really be patient," Guadagno said. "We're really focusing on this do-no-harm model."
Webroot retains sales model, channel
Webroot is functioning as a self-contained business unit inside Carbonite run by John Post, formerly Webroot's CFO. As senior vice president and general manager, Post reports to Carbonite CEO Mohamad Ali.
Webroot CEO Mike Potts will leave Carbonite in a few months after a transition period, Guadagno said. He said there will be few other changes in the roles of Carbonite and Webroot employees, which now number around 1,600. Carbonite is based in Boston and Webroot will retain its headquarters in Broomfield, Colo.
When Carbonite and Webroot announced the acquisition in February, Potts said it made sense and that the workforce was excited.
"We may be able to put an end to ransomware," if the deal can combine business continuity and endpoint security succinctly, Potts boldly predicted at the time.
"It's a 1-2 punch against the bad guys," Guadagno said.
Webroot, which is also cloud-based and offers network and endpoint protection, security awareness training and threat intelligence services, will continue to sell products through its channel and directly. There will be no immediate pricing changes.
---
March 25, 2019 7:28 AM
Storage
RackTop Systems has racked up its first round of outside capital, six years after launching its "cyber-converged" BrickStor NAS appliances. The Fulton, Md.-based vendor received $15 million in a Series A round to fund a storage product that focuses on security for large capacities of data.
"We started shipping product in 2012 and have grown our customer base organically. This is our first institutional round, but we're on the third generation of our product. We look at this as more of a growth round" for product enhancements, Bednash said.
Bednash said the vendor plans to use the funding to address enterprise multi-cloud environments, particularly in response to increasingly virulent viruses and ransomware.
BrickStor is unified hybrid storage that stratifies data on DRAM, disk and flash. The DRAM layer services most I/O requests.  Data can be moved transparently to S3-compatible clouds using the RackTop MyRack Manager operating software. Built-in security features include behavioral audits, multiple encryption keys and "always on" alerts for exfiltration and ransomware.
Although it lacks the exposure and marketing muscle of larger NAS players, RackTop Systems claims BrickStor has experienced some success as a drop-in replacement for older NetApp and EMC Isilon NAS arrays.
The new funding will help expand engineering and sales teams, Bednash said. He said storage hardware will remain the flagship, but RackTop Systems plans to add software, including a virtual NAS  for cloud-only customers and hyper-converged environments needing scalable file storage. Those software-based options are in development and not expected to be available for at least two years, he said.
Razor's Edge Ventures and Grotech Ventures led the funding round, with participation from Blu Venture Investors, Gula Tech Adventures and Maryland Venture Fund.
---