---
August 22, 2019 4:32 PM
Pure Storage earnings were a mixed bag this week. The flash storage vendor said revenues grew 28% last quarter, but it cut revenue guidance for the second consecutive call, blaming imbalanced NAND pricing as the main culprit.
The latest number comes on the heels of  disappointing Pure Storage revenue for the preceding quarter, which barely hit the low end of its guidance.
In a related matter,  Pure Storage CFO Timothy Ritters is voluntarily stepping down after five years. Ritter said he is staying on to aid the search for his replacement.
For the quarter that ended July 31, Pure Storage revenue totaled $396.3 million, up 28% year on year and slightly higher than analysts' expectations. The revenue for the quarter roughly hit Pure's midpoint guidance.
The lion's share came from flash sales of $301 million, up 24%. Subscription revenue from Pure's SaaS-based Evergreen Storage jumped 42% to $962 million. Year to date, Pure said its overall deferred revenue is $607.4 million, a 47% increase from a year ago.
"The strong deferred revenue performance was driven by three ongoing key trends: meaningful year-on-year renewals growth, longer initial subscription agreement purchases, and the early traction" of Evergreen, Ritter said.
Pure's non-GAAP earnings came in at a penny a share, beating Wall Street's prediction of a loss of 4 cents a share.
The next quarter is one to watch. Pure Storage issued revenue guidance between $434 million and $446 million. The Wall Street consensus for Pure Storage revenue was $466 million. For January 2020 fiscal year, Pure Storage guided to a revenue range of $1.65 billion and $1.71 billion. Although lower than Pure's original FY20 guidance of $1.70 billion to $1.77 billion, the revised midpoint would represent a 23.5 % improvement from the $1.36 billion Pure generated last year.
No macroeconomic impact
By contrast, NetApp earlier this month substantially revised its annual revenue guidance, citing execution missteps in sales and global economic pressures. NetApp had been projecting single-digit revenue growth, but now said it is bracing for revenues to drop as much as 10%.
Cisco also referenced macroeconomic issues during its recent earnings call, while Dell EMC and IBM Storage also had recent disappointing quarters.
"Looking at the market as a whole, Pure is clearly out-executing our traditional competitors, some of whom have expressed concerns around the macro economy. We do not believe the macro environment has affected us this past quarter," said Pure Storage CEO Charles Giancarlo.
Global demand may be softening, Giancarlo said, but Pure is steeled against it by continuing to invest in fast storage architecture for AI, cloud and data recovery. Pure earlier this year launched its ObjectEngine inline deduplication appliance and struck public cloud partnerships with Amazon Web Services and Rackspace.
The Pure Storage ObectEngine hardware target enables rapid restore to AWS of data on Pure Storage FlashBlade NAS. The appliance is based on deduplication technology Pure picked up when it acquired startup StorReduce.
Cloud Block Store, still in beta, is an alliance of Pure Storage and Amazon Web Services. It allows customers to run Pure arrays in AWS and shuttle data between multiple clouds and physical locations.
The Rackspace partnership allows customers to consume  Pure's NVMe-based FlashArray//X block storage via the Rackspace public cloud.
"When you're an innovator and a share-taker, I think the macro trends to have less of an impact on you," Giancarlo said.
Instead, he said the Pure Storage revenue revision reflects "a significant transitory NAND supply-demand imbalance" that affected component pricing across the storage industry.
"We expect this situation to continue to affect us for the balance of the year, given the natural lag between component costs and storage market pricing. However, we are already seeing NAND pricing rise in the spot market, and suppliers are delaying additional fab capacity. We believe these signals point to an improving market next year."
In general, higher NAND prices are a favorable development for storage customers. It means they can buy the same storage capacity for less money, with storage vendors absorbing a hit on margins.
David Hatfield, Pure Storage's president, said the all-flash array vendor signed up 450 new customers last quarter, or an average of seven new customers per working day. That included a "couple of deals for seven and eight figures." The vendor now has about 6,600 paying customers. Hatfield said
"We were particularly pleased with the progress in our enterprise and public-sector segments, as both outpaced the growth of our overall business."
 CTO transition 
It will bear watching how Pure Storage uses its sizable cash on hand, which ballooned to $1.18 billion. That's a $16 million increase from the previous quarter, including investments and cash equivalents.
Ritter said the increase is due to strong cash flow of $19.9 million, with $5.7 million coming from stock repurchases.
Pure said its board has authorized additional stock buybacks up to an additional $150 million.
Ritter joined Pure Storage as CTO in 2014 and helped usher the company through its initial public offering. Giancarlo said an executive committee at Pure has started the search for Ritter's replacement.
August 7, 2019 6:01 PM
Quantum Corp. reached a milestone this week on its quest to regain its listing on New York Stock Exchange. The file and tape storage vendor restated several years of improperly reported earnings, even as securities regulators complete a review of the company's accounting practices.
Quantum also reported its first earnings since its financial reports were subpoenaed last year by the U.S. Securities and Exchange Commission (SEC). For the quarter that ended June 30, Quantum data storage revenue was $105.6 million, down 2% year over year. Services and royalties accounted for 38%, followed by tape storage (30%), high-performance storage (15%), device and media (12%) and backup products (5%).
Quantum's guidance for the second current quarter estimates revenue between $99 million and $105 million. Following adjustments for interest, taxes, depreciation and amortization, annual Quantum data storage earnings are estimated between $50 million and $55 million.
Getting past the past
In his first public earnings call since taking over in 2018, Quantum CEO James Lerner said an internal probe by Quantum's board found $180 million of earnings had been accounted for prematurely. Lerner said Quantum brought its SEC filings up to date, but a separate investigation by the SEC continues. The SEC must conclude its investigation before Quantum regains its NYSE listing.
The SEC probe stemmed from the discovery that Quantum's former executive team had booked revenue — but did not report it – relating to multiyear service contracts with undisclosed customers. Quantum also this week said it would pay $8 million to settle lawsuits by shareholders that involved former Quantum CEO Jon Gacek and former CFO Fuad Ahmad.
Excluding the first and last quarters of the restatement period, Quantum CFO Mike Dodson said the average quarterly net revenue adjustment ranged from a decrease of $7 million to an increase of $5 million. He said cash balances were not affected and there were no significant write-offs of accounts receivable.
"Just to be clear, the revenue statement impacted the timing of revenue, not the quality or the accuracy of the revenue itself," Dodson said.
Since assuming command, Lerner has streamlined Quantum data storage products to focus on higher-margin products for cloud services for video storage and storage software.  Lerner said Quantum has trimmed about $70 million in annual operating costs, which included about 300 layoffs. Quantum fired nearly 75% of vice presidents and higher executives.
Lerner said Quantum will support its legacy storage gear, such as modern tape systems for the cloud. But the long-range goal, he said, is to derive more product revenue from higher-margin cloud, hyper-converged, software-defined video storage.
---
August 5, 2019 9:58 AM
Following a quarter with 26% year-over-year growth in annual recurring revenue, Veeam is charging forward with major product enhancements expected by the end of 2019.
Updates to Veeam backup software include the long-awaited NAS support as well as further protection against ransomware attacks.
Catching up with NAS
Version 10 of Veeam Availability Suite with NAS backup will be ready by the end of the year, said Ratmir Timashev, co-founder and executive vice president of worldwide sales and marketing. Veeam is hoping to get version 10 to service providers in December, and then make it generally available in January.
The product was expected to enter into beta as early as last week.
"In NAS, we are playing a catch-up game," Timashev acknowledged. Veeam has basic support of NAS through the Network Data Management Protocol, but new capabilities will go further. Timashev would not disclose details about the future NAS support in Veeam backup software.
Version 10 will also include continuous data protection. Timashev said that likely won't be in the original release, but in an update within a few months. Availability Suite, the vendor's flagship product, includes Veeam Backup & Replication and Veeam One monitoring software.
Krista Macomber, senior analyst at Evaluator Group, said she thinks the enhanced NAS support could have the biggest near-term impact of the new capabilities in Version 10.
"I believe that Veeam has been shut out of some deals because it currently does not have a compelling answer to NAS data protection," Macomber wrote in an email. "Veeam talks quite a bit about being a backup provider and data mover at its core, and this background can help to differentiate Veeam when it comes to NAS backup."
Stepping up the game against ransomware
Future Veeam backup software will also feature immutable backups.
"It's the best protection against ransomware," Timashev said.
Immutability prevents the backup files from being encrypted, giving the user a clean restore point, Macomber noted.
"Immutable backups are becoming important because we are seeing ransomware designed to attack backups emerge," she wrote.
Currently, Veeam offers Insider Protection, which enables customers to send backups to a service provider without those backups getting exposed to backup administrators, said Rick Vanover, senior director of product strategy.
"Organizations can additionally leverage a copy mechanism with Veeam to put backups on different storage systems and the cloud," Vanover wrote in an email. "Many capabilities also exist around replication, storage snapshots and more to have additional restore options."
Vanover said user education is the most effective technique to prevent ransomware from getting into a system.
One way to train users is through fake phishing emails, said Brandon McCoy, cloud engineer at Veeam, on a recent webinar, "Ransomware Preparedness and Recovery." In a typical scenario, a user who clicks on a link or opens an attachment in the fake email is then directed to training. Ransomware often gets into a system through a user clicking on a bad link or opening an infected attachment.
"Everyone is at risk," McCoy said on the webinar, which was done in conjunction with cloud service provider NewCloud Networks.
Veeam recommends organizations follow the 3-2-1 rule of backup – three copies of data on at least two different media, with one copy off site. Storage with an air gap, meaning it's not connected to the network, such as on a tape or removable drive, is the strongest way to protect against cyberattacks.
McCoy also advised organizations to make sure all software is up to date and to perform threat analyses with security teams.
Making the move to subscriptions
For the second quarter of 2019, Veeam emphasized its annual recurring revenue increase. Veeam had previously reported bookings revenue. The use of the term "annual recurring revenue" is new because of Veeam's change in licensing from perpetual- to subscription-focused. That change is a reflection of the cloud focus in Veeam backup software.
Timashev said Veeam had been hoping for 20% of its business to be subscription by the end of 2019 but has already hit 25%.
The subscription model is available for all new Veeam products, including Update 4 of Availability Suite 9.5. Perpetual licensing is still an option for on-premises deployments. Veeam plans to refine its subscription licensing model in the fourth quarter of 2019.
"The transition from perpetual to subscription licenses is a function of where the marketplace is at," Macomber wrote. "We live in the era of cloud and utility-like payment. For customers, I see the transition as good news because it offers more payment options, and potentially lower-cost options."
Veeam claims 355,000 customers and 23,500 partners in its Cloud & Service Provider program.
---
August 4, 2019 10:49 PM
Are storage vendors starting to feel the pinch of macroeconomic pressures? If the most recent NetApp storage sales are a barometer, the answer seems to be a worrisome "yes."
In advance of its full earnings call on Aug. 14, NetApp has made downward revisions to fiscal year and quarterly guidance, noting a "meaningful deceleration" in overall IT hardware spending. NetApp executives say enterprises hit the pause button amid fears of a worsening global economic outlook. The vendor claims some large customers pushed out hardware refreshing or cut back substantially on IT spending.
For the quarter, NetApp storage revenue is expected between $1.22 billion and $1.23 billion, down about 17% year over year. Excluding revenue from annual software licenses, the drop is 12%.
NetApp initially forecast quarterly revenue between $1.32 billion and $1.47 billion. NetApp also warned its fiscal year revenues could be 10% lower than its original projection of $5.9 billion.
NetApp: We failed to execute
Pricing pressure was dismissed as the sole cause of the decline, which caught NetApp storage officials off guard. "We saw a softening of IT hardware spending in the back half of the quarter. However, the slowdown was not across the board," said George Kurian, NetApp president and CEO.
Large enterprises are "decidedly more cautious" about spending than they were earlier this year, Kurian said. NetApp also experienced "execution issues" as it struggled to acquire new customers and close deals for its cloud data services, which the vendor touts as the key to its turnaround in recent years.
The downward revision comes on the heels of a near miss last quarter, when NetApp storage revenue came in at the low end of its guidance. NetApp probably isn't the only storage vendor facing headwinds, which include U.S. tariffs on China and geopolitical turmoil in continental Europe.
Rather than getting priced out of the market, NetApp needs to "compete in more transactions."
"We do think we lost share in the Americas. And that is the result of inconsistent execution and the inability to broaden our customer base," Kurian said.
Dell EMC remains the storage industry revenue leader — and NetApp's chief rival. Despite the setbacks last quarter, Kurian described Dell EMC's storage portfolio as "weak" and said NetApp storage has "plenty of opportunities" to seize market share.
Dell EMC has effectively grown its VxRail hyper-converged infrastructure business, Kurian said. NetApp HCI is a competing product to VxRail.
"We have beaten VxRail in a bunch of transactions, but we haven't competed in as many transactions as we need to," Kurian said. "[NetApp needs] better coverage of the market with people who know how to sell our private cloud."
---
July 31, 2019 10:01 AM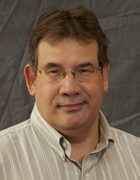 Profile: Dave Raffo
Commvault
Commvault is 0-for-2 so far under new CEO Sanjay Mirchandani.
The data protection vendor reported earnings this week, falling below expectations for the second quarter since Mirchandani replaced Bob Hammer as Commvault CEO in February. Commvault was in a transition period when Mirchandani took over and this was his first full quarter as CEO, so it's not fair to blame him for the slump. It is clear, however, that Commvault still has a long way to go to return to revenue growth in a highly competitive and dynamic data protection market.
"We're not pleased with our results," Mirchandani said Tuesday on Commvault's earnings call.
But Mirchandani tried to paint a rosy picture for Commvault's future by pointing to a new executive team and teasing a new SaaS offering that will start to roll out in mid-August.
"We have work to do and you will hear on this call that we have taken decisive actions, and believe we are making the right steps to lay the foundation for growth," Mirchandani said.
New additions include chief revenue officer Riccardo Di Blasio, VP of product management Ranga Rajagopalan, and VP of customer success Sandra Hamilton. Also, Commvault vet Rob Kaloustian heads the launch of the new SaaS product.
Commvault's sales results were far from encouraging. Total revenue of $162.2 million decreased eight percent from last year and 11% from the previous quarter. The revenue fell below Commvault's previous forecast of $168 million and $172 million for the quarter.
Software and products revenue of $63.7 million declined 15% year-over-year and 21% quarter over quarter. Services revenue also declined 3% year-over-year and 2% from the previous quarter to $98.5 million. The sales decline hit the Americas especially hard, dropping 26% year-over-year.
Also, revenue from enterprise deals (over $100,000) fell 11%, even if the average enterprise deal increased 23% to $298,000.
Commvault did make $12.7 million in net income, partially because it slashed operating expenses by around 6% from last year to $116 million and cut 6% of its workforce to 2,513 employees.
Commvault CFO Brian Carolan forecasted revenue this quarter to be around $162 million or $163 million, roughly the same as last quarter.
Mirchandani warned against expecting any quick turnarounds. He said the company's product goals have moved from innovation to simplification, and that will bring results over time.
"I wish the results were stronger," he said. "I think if you believe that our customers around the world are on a journey, they're going from something to something. I almost see – almost five years. It's a large company and all of this transitioning."
Mirchandani wouldn't provide many details of the SaaS product ahead of its official launch, except to say it provisions and backs up data in minutes in testing.
He said the SaaS product uses machine learning to simplify management.
"It's all about the user experience," Mirchandani said.
The new SaaS offering is set for private beta in mid-August.
Commvault appears to be following in the steps of rivals Cohesity and Rubrik in launching SaaS management apps. Cohesity launched Helios and Rubrik brought out Polaris in 2018 to let users view and manage data across clouds and on-premises devices.
Commvault's last significant product launch, its scale-out HyperScale appliance, has been on the market for more than a year. Mirchandani said he was encouraged by the HyperScale success so far but provided no revenue numbers.
"HyperScale is the technology of the future," Carolan said.
Mirchandani, a VMware veteran and former CEO of IT automation tool vendor Puppet, came to Commvault when Hammer retired after 20 years on the job. Large Commvault investor Elliott Management had been critical of Hammer and the company's previous management, and called for sweeping changes.
Mirchandani said his first six months have been about putting together the right team and strategy to succeed.
"This is a miss, there is no excuse about it," Mirchandani said. "And I feel pretty good that we have the right team. I feel pretty good we have the right technology. I feel pretty good we have the right strategy. Now it's just about doing it every single day."
---
July 18, 2019 4:53 PM

Profile: Carol Sliwa
NAND Flash
,
Storage
Toshiba Memory plans to officially change its name on Oct. 1 to Kioxia. The  new name — pronounced kee-ox-ee-uh — combines the Japanese word for memory, kioku, with the Greek word for value, axia.
Kioxia will develop, produce and sell Toshiba's BiCS flash memory, and solid-state drives (SSDs). Toshiba's hard disk drive (HDD) business will remain under the Toshiba brand name, a company spokesperson confirmed
"As usual, there will be some confusion about the new name," said Tom Coughlin, president of Coughlin Associates data storage consulting. "It will take a while for people to get used to the change. For commercial customers, the impact could be minor. For consumers, there could be some impact for a while until people catch on to the new company."
Enterprise customers searching the web for replacement drives could also experience confusion during the transition period, said Jim Handy, a semiconductor and SSD analyst at Objective Analysis. But major companies such as Dell EMC or NetApp or hyperscale data centers will deal with the same memory or SSD sales people who call them today, so there shouldn't be any issues with continuity.
Still, Handy said the separation of the SSD and HDD businesses "is always a bad thing to do. Samsung did that. And now Toshiba's done that. And the same people buy both of them. You'd kind of like to have the same people servicing both of their businesses."
Memory business spin-out
Toshiba Corp. spun off its profitable memory business in April 2017 and put it up for sale to try to cover the enormous losses associated with its struggling U.S.-based Westinghouse Electric nuclear power plant. Toshiba closed the sale to K.K. Pangea, a special-purpose company formed and controlled by a Bain Capital Private Equity-led consortium, on June 1, 2018 for an estimated $18 billion.
Spinning out the Toshiba Memory meant that customers had to issue separate purchase orders for HDDs and SSDs, Handy said. Now they'll have to issue purchase orders to two separate companies.
"Their rationale must have been that they wanted to keep the washing machines and the hard drives with the same company because they both spin around," Handy said.
The Toshiba Memory name change made more sense to Handy.
"Toshiba Memory wasn't trying to distance itself from the screwed-up company. Toshiba is still very proud of its name. Basically they are two separate entities that don't have anything to do with each other," Handy said. "Because Toshiba Memory is no longer a part of Toshiba, then it really shouldn't still carry the Toshiba name. The Toshiba name should just be reserved for the original company."
Jeff Janukowicz, a research vice president at International Data Corp. (IDC), sees the rebranding as "another step on the company's journey" toward independence. He said he doesn't expect the rebranding to have a direct impact on enterprise customers, but added, "It does reinforce the company's commitment to NAND flash and its customers worldwide."
---
June 21, 2019 7:46 AM
Cloud Backup
The new CEO of AWS data protection provider Cloud Daddy is looking to tell his company's story and drastically increase its customer count.
"We've got to get people to know about Cloud Daddy," said Spencer Kupferman, the former president and CEO of reporting and automation platform provider Global Software.
Kupferman takes over for Cloud Daddy founder Joe Merces, who is now the company's president and chief product officer.
Where Cloud Daddy will focus
The Kupferman Family Office recently invested in Cloud Daddy and took a roughly 20% equity position in the company. Privately held Cloud Daddy is funded by angel investors and current shareholders such as Kupferman.
The new CEO said he was impressed with Cloud Daddy's technology and ability to scale.
Kupferman started at Cloud Daddy on May 1 and has been working on building a team. For example, he brought over the vice president of marketing from Global Software.
Kupferman had several executive roles at Global Software (now InsightSoftware) over 22 years. What Cloud Daddy needs is for someone to "tell the world about it," which Kupferman said he did at Global Software. Starting in the sales department there, he made sure customers were driving the enhancement schedule.
"I know how to implement a customer-centric philosophy," Kupferman said.
Now he has a lofty goal — getting Cloud Daddy to 1,000 paying customers within 18 months. It currently has about 25 paying customers of varied size of its Cloud Daddy Secure Backup product and another 65 using the freemium version.
Kupferman said the company can reach that total through a combination of direct sales, managed service providers and customers trying and buying the product on the website.
George Crump, president and founder of IT analysis firm Storage Switzerland, said the customer goal is possible if Cloud Daddy can improve its marketing and gain visibility.
"There's a mass amount of customers there," Crump said.
Also key to Cloud Daddy's success is making sure AWS users understand the cost of not having protection. Cloud-native data protection products have the challenge that most customers wrongly assume the cloud automatically backs up and secures data, Crump said. Explaining where AWS protection ends and where Cloud Daddy picks up is critical.
"Your biggest competition when doing native cloud backup is nothing," Crump said.
There is also competition from larger vendors in a market that has picked up steam. In the last two years, Druva acquired CloudRanger and Veeam bought N2WS, both for AWS backup and recovery.
Secure Backup: Now and later
Crump said Cloud Daddy seems to hit most of the check boxes for this type of data protection, and needs to differentiate from what's out there through third-party vendors as well as the recently launched AWS Backup. The security element is a good starting point, Crump said.
Cloud Daddy Secure Backup includes anti-malware intelligent threat detection, AWS web application firewall integration, instance firewalls and security group management.
Crump said the product is easier to start working than other backup platforms on the market.
The ease of use is also a notch above the competition, Kupferman said, "more like 2025" than present day.
Cloud Daddy is AWS native and uses the public cloud provider's APIs. The product backs up volumes, instances and databases, within AWS, from one region to another. Cloud Daddy uses its own technology for the data protection. Features include application and crash-consistent backups, and cross-region and cross-account backup and restore.
Secure Backup also provides infrastructure management.
Version 1.5 launched last week and features bring-your-own-licensing, the ability to copy backups to Amazon S3 and Glacier, a virtual firewall dashboard, application self-backup and backup status enhancements.
Version 2, a larger update, is scheduled for the end of the summer and is expected to include more artificial intelligence.
Cloud Daddy, based in Princeton, N.J., began in May 2017 and launched its product in June 2018.
Kupferman said Cloud Daddy is investing in sales and marketing. It has a dozen employees and Kupferman is looking to hire another three to five, mostly in sales and marketing, by the end of the year.
---
June 7, 2019 4:58 PM
Storage
Despite a recent earnings miss, Pure Storage has cracked the IDC enterprise storage tracker for the first time to grab a share of fifth place in external storage systems revenue to tie IBM Storage.
Although well behind storage leaders Dell EMC, NetApp and Hewlett Packard Enterprise, Pure Storage closed in IBM, which on Friday confirmed its second round of layoffs.
For the first quarter, IDC said Pure generated nearly $290 million in revenue to capture 4.2% market, share just shy of IBM at 4.7% at $320 million. IDC considers it a statistical tie if vendors are within 1% share of each other.
Pure increased revenue 22% year-over-year according to IDC while IBM decreased 12%. The overall networked storage market grew 5%.
Pure remains well behind market leaders Dell EMC, NetApp and Hewlett Packard Enterprise (HPE), but its move up the leader board underscores the continuing churn in enterprise external storage systems. On Friday, IBM confirmed a second round of layoffs this year, reportedly affecting more than 1,500 people. It's not clear how layoffs will affect IBM Storage.
Pure Storage expanded sales teams more than 40% during the past year, CEO Charles Giancarlo said during an earnings call in May. Although the hiring put a damper on earnings last quarter, the bulked-up salesforce enables Pure to pursue larger enterprise customers.
"We have a record amount of large-deal volume in our pipeline. In terms of deal size, (the average) is $3 million and above, and often many times (greater) than that," Giancarlo said, referencing Pure Storage FlashArray block and FlashBlade scale-out NAS.
Dell EMC sets the pace
Gobal revenue from total enterprise storage systems fell less than 1%, flattening out at $13.4 billion. The total enterprise storage includes systems that are sold as servers and attached storage. And while enterprise storage system revenue slipped, vendors shipped more than 114 exabytes last quarter, a year-on-year improvement of 14%.
Revenue of external storage systems climbed to $56.8 billion. All the leaders except IBM and Hitachi Vantara increased revenue year-over-year. There was no change in position among the top five vendors in external storage sales.
Dell EMC storage generated $2.35 billion last quarter, up 6%, to control more than one-third of the overall market (34%). NetApp retained second place with 13% market share and $895 million in sales, up half a percent.
HPE revenue jumped 14% year over year to $745 million, good for nearly 11% of the external storage market. IDC reports combined figures for HPE and H3C Group, a joint venture it launched with Chinese company Unisplendour Corp in which HPE retains a 49% stake.
No. 4 Hitachi Vantara dropped 1.1% from the year-ago quarter, falling to $453 million. IDC said Hitachi accounted for 6.6% of external storage systems revenue, although its percentage of the market is lower as a result of change in strategic direction several years ago. Hitachi Vantara mostly sells storage for heavy industry and commercial and less to enterprise data centers.
Following IBM and Pure, IDC lumps assorted other vendors that round out the external storage systems market. Cumulatively, IDC said those "others" accounted for $1.8 billion last quarter.
---
May 30, 2019 11:01 AM
As the software-as-a-service market expands, SaaS backup provider OwnBackup secured its largest funding round today and will use the money to expand its Salesforce data protection.
The OwnBackup funding of $23.25 million brings the vendor's total to about $50 million.
OwnBackup, which has headquarters in Fort Lee, N.J., is focusing on its Salesforce backup product. Though there are other major SaaS platforms such as Office 365 and G Suite, OwnBackup CEO Sam Gutmann said he doesn't want to offer a suite of products that isn't enterprise-ready.
"Most startups fail because they fail to focus," Gutmann said. "We want to be absolute best in class."
Gutmann said OwnBackup wants to put all of its resources into the Salesforce ecosystem for now. Although OwnBackup discontinued its protection for ServiceNow and Slack workloads, Gutmann left the door open for additional protection down the line.
"We will expand carefully and methodically," he said.
All about that SaaS backup
SaaS backup options have grown as companies increasingly use cloud-based platforms such as Salesforce. Odaseva provides backup and recovery for Salesforce, and closed an $11.7 million funding round in February. Datto Backupify, Spanning, Asigra and Druva also provide Salesforce protection. Veeam Software recently released the third version of its Backup for Microsoft Office 365 and claims more than 55,000 organizations have downloaded the product.
Gutmann said OwnBackup has been listed on the Salesforce AppExchange since 2012. OwnBackup provides three core elements — backup, comparison tools and recovery.
Education is still necessary. Some users think, "My data is safe and secure in the cloud — it's someone else's problem," Gutmann said. That's not true, as Salesforce is responsible for the platform, while the user is responsible for the data. Gutmann said every one of the approximately 150,000 Salesforce customers should have proper backup and data management.
"As Salesforce continues to expand and move into other clouds … we will expand our product set to support those clouds as well," he said.
Gutmann said his team is keeping its eyes open for complementary products as possible acquisition targets, particularly eyeing tools in backup, compliance and security.
OwnBackup claims more than 1,000 customers, many in regulated industries such as health care, life sciences and financial services. Companies that face stiff compliance guidelines understand the need to protect data, Gutmann said.
Earlier this year, OwnBackup launched the Integrity and Compliance Edition add-on to its Salesforce protection that's designed to serve customers in highly regulated industries. The add-on uses blockchain technology to ensure the integrity of backups.
In addition, OwnBackup's Archiver product is generally available today. Archiver enables users to directly archive data from Salesforce to OwnBackup's servers, freeing up production space and helping companies address regulatory compliance needs. Odaseva also recently launched its Vault for Salesforce data archiving.
OwnBackup workforce, footprint growing
The OwnBackup funding will help the company grow from about 100 employees now to nearly 150 in midsummer to close to 200 by the end of 2019, Gutmann said. OwnBackup is building a new headquarters a couple of miles up the road from its current office in New Jersey, where Gutmann expects about 150 employees will work. The vendor is planning to move there at the end of the summer.
OwnBackup also has a major office in Tel Aviv, Israel, and a newer location in London. The OwnBackup funding will help the company make a big push in Europe. Gutmann said OwnBackup may open another office in a different geographic territory.
Insight Venture Partners and Vertex Ventures led the Series C round. Previous investors Innovation Endeavors, Oryzn Capital and Salesforce Ventures also participated in the OwnBackup funding round.
---
May 7, 2019 7:47 AM
Storage
DataDirect Networks keeps expanding by acquisition. The high-performance computing storage specialist this week made its third acquisition in the past year, picking up software-defined storage vendor Nexenta.
DDN bought hybrid flash vendor Tintri out of bankruptcy last summer. The Tintri deal followed the pickup of the Lustre filesystem and customer base from Intel. DDN has long used Lustre as the foundation of its ExaScaler and GridScaler arrays.
Kurt Kuckein, a DDN senior director of marketing, said the vendor will rationalize the various file systems down the road, but the near-term plan is to target each one to specific data workloads.
Kuckein said DDN storage will remain focused on AI and big data customers seeking scalable high performance. Tintri by DDN is intended for storage analytics to boost virtualized applications.
"Nexenta by DDN will deliver software-defined, hardware-agnostic file, block and object services for enterprises and telcos," including 5G– and internet of things-related applications, Kuckein said.
DDN did not disclose the purchase price of Nexenta.
Nexenta was an early player in software-defined storage. Since launching in 2005, Nexenta has raised more than $100 million from private investors, including a $20 million round from Tokyo-based Softbank in 2017.
DDN storage will gain 3,000 Nexenta customers and more than 2,000 petabytes of new storage capacity under management, the vendors said.
Nexenta's NexentaStor software supports unified block and file storage on bare metal or in a virtual storage appliance. NexentaEdge object storage platform handles Amazon S3 and Swift clusters with built-in erasure coding.
Nexenta has server OEM deals with Cisco, Dell, Hewlett Packard Enterprise and Lenovo. Existing reseller partnerships will remain intact, Kuckein said.
The addition of NexentaStor will give DDN ready-made file storage in the public cloud. The NexentaCloud product delivers enterprise NAS storage services through integration in Amazon Web Services.
As with Tintri, Nexenta will operate as a separate DDN engineering division, "but with an accelerated roadmap and a better framework for development and support," Kuckein said. Nexenta CEO Tarkan Maner will lead the Nexenta by DDN storage division.
---