Oct 24 2011 11:34PM GMT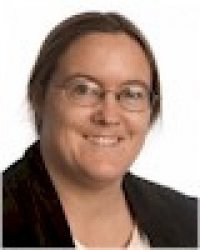 Profile: Sharon Fisher
In what some are calling "schizophonia," VMware — famous for virtualizing servers — is now moving to virtualizing phones, making agreements with mobile providers such as Verizon and Telefonica to implement the mobile virtualization software it announced earlier this summer.
What would be the advantage of such a system? As opposed to virtualizing servers — which is typically done to make the server denser and require less room, power, and cooling — virtualizing a phone means that a person could have a single phone both for work and for personal use, without the employer being as concerned about security breaches and without the employee having to juggle two phones.
For now, the VMware Horizon software runs only on Android phones; oddly, Microsoft — which is adding its Hyper-V hypervisor to Windows 8 — doesn't appear to have announced virtualization for its Windows phones yet.
This isn't the first such announcement — VMware made an agreement with LG for its phones in December, as well as a similar agreement with Samsung, and there's talk about smartphones powered by chips offering virtualization ever since the chips came out– but now virtualization can be a part of the mobile service as well as the phone itself.
VMware is also reportedly working with Google to put virtualization into the Android operating system itself. Such a development could make it much more likely that Android phones would be more desirable than the iPhone — which doesn't give third-party developers the same level of access that Android phones have — though VMware has made it clear that it's willing to work with Apple as well.
"One tap of the screen, for example, effectively changes the entire look and feel of a smartphone with virtualization," writes Kevin Tofel of GigaOM. "When in "enterprise mode", the phone signs into an employee account and only shows workplace apps, contacts and data. Another tap can pause the virtual machine for work and revert back to the native, personal handset."
Long term, this could go even further, writes Timothy Prickett Morgan of the Register UK.
"[A]t some point, it is reasonable to assume there will be a phone with as many numbers and personalities as you have members of the family, and people will grab a phone off the sideboard table where you pile up the junk mail just like you pick an umbrella out of the stand right next to the table when it is raining. The first person to leave every morning will get the best phone, but they will be interchangeable."