Aug 27 2015 10:48PM GMT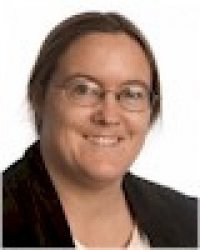 Profile: Sharon Fisher
Tags:
"OMG, did you hear? You can now mail a hard drive in to Google to store it on the cloud! Squee!"
Not exactly. Hold your horses, people.
Yes, it's true that being able to mail a hard disk device for import into a cloud storage service helps a lot when you have a lot of data. Nobody's arguing with that. As Google points out, trying to upload just a terabyte can take more than 100 days. And as we all know from the station-wagon-full-of-backup-tapes calculation, sometimes that's just the fastest way.
But this isn't really a new thing. Sorry.
First. Google has actually provided this service for more than two years. Then, it was called Offline Disk Import for Google Cloud Storage.
Second. Amazon Web Services has provided this service since 2009. Microsoft Azure has provided it since late 2013. (Several other vendors have also provided similar services over the years.)
So, what actually is new here? Well, there's the name: Offline Media Import/Export.
Instead of mailing in your device to Google directly, you now do it through third-party service providers. So far, that list is exactly one vendor long: Iron Mountain, which performs the service in North America. Providers for EMEA and APAC are reportedly coming. You can, however, also do it through any other provider you like, Google writes. Meanwhile, it looks like the direct-to-Google service, which was only experimental anyway, might be kaput.
Previously, you could send in data only on a hard drive, which Google would upload for you for $80 apiece. Now you can also send in data on tapes or thumb drives. Google doesn't specify what kind of devices or formats it supports; presumably that's up to the third-party vendor. (Can you send in that box of 8" floppy drives you found in the closet? Who knows?) Incidentally, Amazon has also supported storage devices other than hard drives; Microsoft supports only hard drives, and only up to 6TB.
What happens to the storage device afterwards? That's up to you, writes Ben Chong, product manager, in a blog post describing the service. "Once data upload is complete,  Iron Mountain can send the hard drive back to you, store it within their vault or destroy it."
How much will it cost? Google didn't say, because you now pay the third-party provider, not Google."Neither Google nor Iron Mountain call out pricing for the service, but it's likely competitive with Amazon's rates of $80 per storage device and then $2.49 per hour it actually takes to upload to the cloud," writes Matt Weinberger in Business Insider. Google's previous service cost an $80 flat fee with no per-hour charge, plus Google supported drives of up to 400TB; Microsoft charges $80 per disk drive.
Google's previous service not only supported encryption, it required it. The new service definitely supports encryption, but it isn't clear whether it's required. The service's product page doesn't even mention encryption, though Chong's blog post does. "Save and encrypt your data to the media of your choice (hard drives, tapes, etc.) and ship them to the third party service provider through your preferred courier service," he writes. The encrypted data will be uploaded to Google Cloud Storage using high speed infrastructure."
So there you go. Always nice to have a new option but it's not really the Great! New! Thing! That some — including Google, apparently — would have you believe.