Apr 28 2016 11:13PM GMT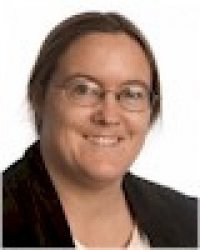 Profile: Sharon Fisher
Tags:
Government officials have been using recent terrorist attacks to try to justify limiting the use of encryption. You may recall, for example, that the Federal Bureau of Investigation (FBI) recently attempted to force Apple to develop a different version of the iPhone operating system to make it easier for the agency to break into encrypted phones thought to be owned by the perpetrators in last December's San Bernardino attack.
Similarly, states such as California and New York have attempted to put forth bills that would outlaw the sale of cell phones with unbreakable encryption, while agencies such as the FBI have been recommending a mandated "back door" for law enforcement into encrypted phones.
These efforts have been continuing even though there's been very little indication that terrorists are actually using encryption. For example, the FBI used last fall's terrorist attacks in Paris to justify their long-held position that governments should mandate a "back door" into encryption, even though there's no evidence the attackers used encryption — and, in fact, quite a lot of evidence that they didn't.
One of the most recent incidents was the March bombings in Brussels. Rep. Adam Schiff, the California representative who's the top-ranking Democrat on the House Intelligence Committee, suggested the same day they occurred that encryption might have been involved, writes Cory Bennett in The Hill.
Since then, law enforcement has been studying the laptop of one of the suicide bombers, Brahim El-Bakraoui, who blew himself up at Brussels airport, writes Lucy Clarke-Billings in Newsweek. "The bomber referred to striking Britain, the La Défense business district in Paris, and the ultra-conservative Catholic organization, Civitas, in a folder titled 'Target,' written in English, according to the source," Clarke-Billings writes. "The laptop was found in the trash by police in Brussels shortly after the suicide bombings on March 22 that killed 32 people at the city's airport and on a Metro train."
So let's get this straight. The data was not only unencrypted, but in English. And on top of that, it was located in a file folder. Labeled TARGET.
That's right up there with Jurassic Park's "It's a Unix system! I know this!"
Security experts who are following the incidents believe there's no indication that terrorist organizations have some sort of overarching encryption plan. "The clear takeaway from this list is that: 1) ISIS doesn't use very much encryption, 2) ISIS is inconsistent in their tradecraft," writes an information security researcher known as "the grugq" in Medium. "There is no sign of evolutionary progress, rather it seems more slapdash and haphazard. People use what they feel like using and whatever is convenient."
The laptop discovery fits in with what appears to have been the strategy used thus far, writes Quartz. "ISIL's strategy in last year's Paris attacks and others was simple: avoid trackable electronic communications like email and messaging apps in favor of in-person meetings and disposable devices, or 'burner phones,' that are quickly activated, used briefly, and then dumped," the organization writes. "Communications from the Paris attacks were reportedly (paywall) largely unencrypted, and investigators have found much of their intelligence through informants, wiretaps, and device-tracking rather than by trying to decipher secret messages. That's not to say that terrorists won't use encryption to carry out heinous acts. They will. But encryption is by now a fact of life: your apps, credit cards, web browsers and smartphones run encryption algorithms every day."
Of course, to some people, the TARGET folder discovery was almost too good to be true. Skeptics on social media have been suggesting that the folder was planted by a group such as the CIA, that the folder was a decoy, and so on.
On the other hand, there doesn't seem to have been much of a question about confirming who performed the Brussels attacks, especially since they were suicide attacks. If the folder was really planted, wouldn't it have made for sense for the government agency involved to have used some sort of encrypted – though easily breakable – code? That way, the agency could have used it to justify its attempts to outlaw encryption. If the FBI planted the TARGET folder, it missed an opportunity.