Aug 25 2017 10:54PM GMT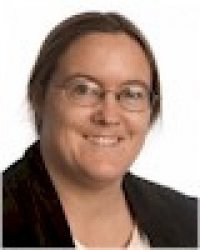 Profile: Sharon Fisher
Tags:
In the criminal justice system, cases sometimes rise and fall based on incredible arcane and trivial bits of the law.
Such is the case with Spokeo. As you may recall, it all has to do with Spokeo, a data aggregator, getting some data wrong, and the guy in question, Thomas Robins, suing them for it. The importance of the case was less a matter of the effect on the particular guy, and more a matter of what legal precedent would be set, based on court rulings. Hypothetically, it could have meant that people would be able to sue based on simple errors of procedure that happened to violate a law. That would have made the lawyers happy, but not many other people.
The Spokeo case went all the way to the Supreme Court, which ruled in May that the Ninth Circuit Court hadn't done the job right in the first place and sent it back to them for a do-over. And apparently the Ninth Circuit wanted to be very thorough this time, because it took them more than a year to essentially cut-and-paste from the Supreme Court's ruling.
Specifically, the Court directed the Ninth to determine two things about the case:
Whether it was particular. "There was no dispute that Robins had satisfied the particularity requirement of injury in fact," writes James McKenna of Jackson Lewis, in National Law Review. "The injury he alleged was based on the violation of his own statutory rights and was due to the inaccurate information about him."
Whether it was concrete. "A concrete injury must be 'real' and not 'abstract,'" McKenna writes. "There are three aspects of concreteness. First, it is not synonymous with being tangible. A concrete injury need not be tangible. Intangible injuries, such as the abridgment of free speech rights, can be concrete." Second, while Congress implementing a law is important, just because a law provides the right to sue doesn't mean they can, he writes. "Third, the risk of real harm' can constitute a concrete injury, even if the harm may be difficult to prove or measure," he adds.
Where the Ninth had erred, the Supreme Court ruled, was by not considering those two points separately in the first place, especially the concreteness one.
To a certain extent, this seems like failing the calculus test because, even though you got the right answer, you didn't show your work. But for attorneys, it's all about showing your work and crossing all the Ts and dotting all the Is.
So, the Ninth Circuit came back earlier this month to say, yes, it was, too, concrete. "The Ninth Circuit looked to whether the FCRA [Fair Credit Reporting Act] was established to protect consumers' concrete interests (as opposed to their purely procedural rights)," write Hanley Chew and Eric Ball in Mondaq. The Ninth Circuit went on to point out that both the Supreme Court and Congress have indicated in the past that having incorrect data in a database is a Bad Thing, going on to quote the Ninth Circuit ruling. "'The relevant point is that Congress has chosen to protect against a harm that is at least closely similar in kind to others that have traditionally served as the basis for lawsuit.' Thus, informed by both Congress and historical practice, the Ninth Circuit held that Congress enacted the FCRA to protect consumers' concrete interest in accurate credit reporting," they continue.
Did that settle the case and Robins gets what he wants? No! It simply rules that he has standing, meaning it kicks the can back down the road to the District Court, and he can proceed with his case. "The District Court for the Central District of California originally dismissed the case, holding Robins failed to allege any injury-in-fact and, therefore, did not have Article III standing," explains David Anthony in InsideARM. "The Ninth Circuit reversed, holding the alleged violation of Robins' statutory rights alone was sufficient to satisfy Article III's requirements, regardless of whether the plaintiff can show a separate actual injury."
Keep in mind that Robins is suing Spokeo not for making him sound worse, but for making him sound better. "The report erroneously said Robins was married with children and that he was older, better educated, wealthier and more accomplished than he actually was," write three attorneys from Sidney Austin LLP in Mondaq.
Those scoundrels.
The Ninth Circuit also took pains in its ruling to say that, just because the data was wrong in Robins' case, didn't mean that everybody who finds an error in their personal information in a database gets to sue. "The Ninth Circuit emphasized the case-specific nature of its hybrid approach, 'caution[ing] that [its] conclusion on Robins's allegations does not mean that every inaccuracy in these categories of information (age, marital status, economic standing, etc.) will necessarily establish concrete injury under FCRA,'" write four attorneys from K&L Gates in the National Law Review. "This is because "[t]here may be times that a violation leads to a seemingly trivial inaccuracy in such information (for example, misreporting a person's age by a day or a person's wealth by a dollar)."
And that's the good news for Spokeo, and every other company that collects data on people: Having to determine just how much and what sort of bad data is acceptable – the data equivalent of the allowed number of insect parts in a jar of peanut butter – will make it harder for people to file class-action suits against data aggregators, the company told Perry Cooper of Class Action Litigation Report.
Even without the Ninth Circuit's do-over, numerous – on the order of three a day – rulings are now referencing the Spokeo case. The problem now is that even after the Ninth Circuit decision, some questions still remain — which means this case could go back to the Supreme Court again. "The Ninth Circuit did not provide broad guidance about whether and under what circumstances a single inaccuracy in a credit report, a certain type of inaccuracy or another combination of inaccuracies would be sufficient to constitute a concrete injury," write the Sidney Austin attorneys. "The court made clear that de minimis violations may not confer standing, but other than holding that Robins's alleged facts were enough to confer standing, it did not provide clear guidance on where the line falls between sufficient and insufficient injuries."
Dun-dun.