Jan 31 2020 11:55PM GMT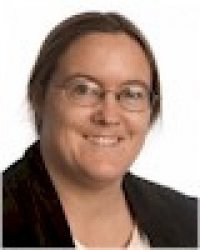 Profile: Sharon Fisher
Tags:
Would you be willing to pay $16 a year essentially to store 1.56 megabytes of data? Some people don't think it's worth it, and they're burning up the Interwebs talking about it.
Of course, there's more to the $16 than just storing the 1.56 MB. Here's the deal: Nintendo (actually Game Freak, which owns the rights to The Pokemon Company) is offering storage capacity for all the various versions of Pokemon games, which would let users store their monsters and transfer them between games.
Geez, everyone's using the cloud these days.
(Think this is trivial? The Washington Post is covering it, for goodness' sake.)
"Pokémon HOME is a cloud service for Nintendo Switch and compatible mobile devices designed as a place where all Pokémon can gather," the company explains. "By linking the same Nintendo Account to both the Nintendo Switch version and mobile version of Pokémon HOME, you'll be able to access the same Pokémon Boxes on both versions! With Pokémon HOME, you can move Pokémon between compatible games, trade Pokémon on the go, and more!"
In case you didn't have children, or weren't a child yourself in recent memory, Nintendo has brought out a version of Pokemon on just about every game console there is, from the Nintendo DS to, most recently, the Nintendo Switch. The cloud service, to be called Pokemon Home and to be made available sometime in February, lets people who went through their Pokemon phase in middle school migrate their collection up to their up-to-date console without having to do all the work to recreate them. And, to encourage this, it's making the previous version, Pokemon Bank, free for the first month.
For those of us who only started playing Pokemon with Pokemon Go on our phones (and yes, I count myself among them, and I'm a level 40, thank you very much), this doesn't help us much yet, because the phone-based Pokemon Go isn't yet supported, though it's expected to be in the future.
And, Game Freak gets to make money on the process, by charging monthly ($2.99), quarterly ($4.99) or annual ($15.99) subscriptions. It's sweetening the pot by adding other features, such as the ability to trade monsters with other people around the world. It even includes a sort of Craigslist where you can list the monsters you have to trade and what you're willing to trade them for. I admit it, I'm looking forward to that part, if only so I can finally get that Carnivine I missed out on getting when I was in the Caribbean.
There is a free version, but it's pretty minimal. It supports just 30 monsters, compared with 6,000 in the paid version, for example.
Some people are pretty excited about this development, which Nintendo and Game Freak have been talking about since last June.
Other people are pretty excised, calling it a ripoff. And going on about it. At length.
And to a certain extent, I can understand both sides. $16 a year isn't that big a deal, and you'd be surprised how many grownups play it, who presumably have that much disposable income. On the other hand, I also know a lot of families where it's Mom, Dad and six kids who play, and that's going to add up.
Some Pokemon fans are also just upset about how the company is nickel-and-diming them on everything.
"After all, a Nintendo Switch Online subscription [$19.99 a year] is required for online play in Pokemon Sword and Shield," writes William White in CCN. "Add in the $4.99 per year fee to access Pokemon Bank, and the price of admission is quickly getting out of hand. This means that players must shell out more than $40 per year just to take full advantage of Nintendo's Pokemon games."
In fact, some of them have gone so far as to calculate how much space an individual monster's data takes up, and then extrapolate from there how much space the 6,000 critters that Premium level provides you would take up. Hence the 1.56 MB figure.
"Do you realize how much space an individual Pokemon's file actually takes up? 260 BYTES of data. 6000 Mons is the equivalent of 1.56 MB of data. Keep in mind, very few people ACTUALLY have 6000 Pokemon," writes one commenter to White's piece. "The math has already been done. Running servers with backup and redundancy across multiple countries for every single purchased copy of Sword and Shield with a full Home of 6000 Pokemon (which will never happen, mind you) would cost about $30,000 a year to maintain (this includes maintenance and tech upgrades, and was determined very conservatively; it would likely cost half of that realistically). On the other hand, you have Google Drive, which lets you have up to 15 GB of free online cloud storage. For perspective, that's around 57 MILLION Pokemon that you can store PER PERSON, if storage on Google Drive were a thing."
On the other hand, it's teaching us great storage hygiene: Take your important data stored on old hardware and in old software, and migrate it up to more modern hardware and software to be able to keep using it.
Maybe that's worth $16 a year all by itself.