Feb 28 2015 2:25PM GMT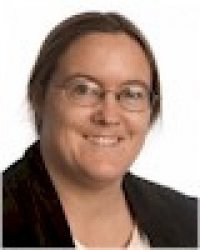 Profile: Sharon Fisher
Tags:
Believe it or not, some organizations are still using Zip drives.
In case you don't remember, or are too young to remember, Zip drives were developed by Iomega in 1994. They were a similar size to floppy disks – thicker – but held considerably more data; they started at 100 MB and eventually went up to 750 MB. Another interesting distinction about them is that they could be used for either PCs or Apple computers.
"A little over 20 years ago, however, when Iomega introduced the original 100MB Zip disk, that was staggeringly huge for a removable disk," writes Christopher Phin in Macworld. "The wildly more common 3.5-inch floppies held 1.4MB. For context, the entry-level PowerBook 150, introduced in the same year, had a 120MB hard disk, and the base configurations of even 1994's server Macs came with hard disks that were only five times the capacity of the Zip disk."
Kids these days don't remember how expensive storage used to be. "Today, when the most popular USB flash drive on Amazon is a $15 SanDisk Cruzer that stores 320 times the original 100MB Zip disk, we have a pretty blasé attitude to storage, but in the '90s, you carefully counted the kilobytes when saving a JPEG out from Photoshop, because the literal cost of storage was so high," Phin writes. He notes, for example, that the pile of Zip disks it would take to store the data on his 5.42 TB hard drive would be higher than the Eiffel Tower.
They were also known for a reliability problem known as the Click of Death. "Without any warning a Click Of Death drive begins emitting a series of audible and distinctive clicking sounds, either when a cartridge is first inserted or when attempting to read or write data to or from a previously inserted cartridge," writes Steve Gibson, who has an entire FAQ devoted to the problem. "The word 'Death' appears in the names for this problem since that's exactly what occurs in real life: Minutes, hours, or days after the clicking is first heard, the drive — and usually one or more of the user's cartridges — suddenly dies without warning. And since people tend to rely heavily upon their Zip and Jaz cartridges for the storage of their important data, this typically results in spontaneous, catastrophic, irreversible, loss of all their data."
On the other hand, Phin still used them for some time after they were superseded by technology. "Even once hard disks became so big in relation to the capacity of the original hundred-meg Zip disk, I still used them to store specific projects," he writes. "There was and is something satisfying about compartmentalizing jobs, and there's something far more conceptually agreeable about taking a case down from a shelf, slotting a disk into a drive and so being prompted mentally to change gears into a particular work mode than there is about just double-clicking a folder on a multi-terabyte external RAID or NAS."
And even though they haven't been made in more than ten years, they're still in use – and not just for communicating with other outdated systems. In Ada County, Idaho, which contains the capital city of Boise, Zip disks are still used as part of the election system.
At times, this can be a challenge.
"The disks had a high failure rate, are no longer made and are hard to find," writes Cynthia Sewell in the Idaho Statesman. "When the county heard the Boise School District was jettisoning its Zip disks, the county snatched them up. It also scours eBay and Craigslist for Zip drives."
That said, people still feel nostalgic about Zip drives. "Nowadays, I can stuff a 32GB USB thumb drive in my pocket, making the bulky 100MB Zip disks seem even more antiquated," writes Eric Bangeman in Ars Technica. "But for a few short years, the Zip Drive hit a sweet spot in the market, which is why I still have fond memories of it."