Nov 18 2011 6:46PM GMT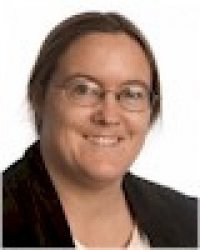 Profile: Sharon Fisher
In the same way that Costco and Big Lots have had Christmas stuff out since before Halloween, it's not even Thanksgiving yet and there's already at least three predictions of 2012 e-Discovery trends out there. Lord help us.
(One could conjecture that it's because e-Discovery comes from the legal profession, and it's their job to do planning, and come out with surveys, but as it happens, the storage industry is starting to come out with predictions, too. It's just that there aren't three of them to make a trend yet.)
Daegis, an e-Discovery vendor, came out with its predictions on Wednesday:
Litigants will Focus On Leveraging Knowledge Gained In Prior Reviews
Out with the Old Pricing Model, In with the New
Cloud and Social Media Make Privacy, Security Issues Foggy
The Human Element Returns to eDiscovery
Judges, Regulators Increase Focus on eDiscovery Rules
Meanwhile, the nonprofit blog Metropolitan Corporate Counsel came out with its five predictions on Thursday.
The Cloud is here to stay
Big data and business intelligence meet eDiscovery
New technology drives real changes in how data is identified, collected, processed, reviewed, analyzed and produced
Data collection continues to become more complex
Continued maturation of corporate e-Discovery processes
Technology Assisted Review (TAR) Gains Speed
The Custodian-Based Collection Model Comes Under Stress
The FRCP Amendment Debate Will Rage On – Unfortunately Without Much Near Term Progress
Data Hoarding Increasingly Comes Under Pressure
Information Governance Becomes a Viable Reality
Backup Tapes Will Be Increasingly Seen as a Liability
International e-Discovery/e-Disclosure Processes Will Continue to Mature
Email Becomes "So 2009" – As Social Media Gains Traction
Cost Shifting Will Become More Prevalent – Impacting the "American Rule"
Risk Assessment Becomes a Critical Component of e-Discovery
Some of these are kind of no-brainers and there's a fair amount of overlap between the three sets. The cloud and social media are going to continue making e-Discovery more complex. E-Discovery processes continue to mature, which means judges will increasingly rely on rules and new ones are likely to be created. Things keep getting more expensive. And the more data you have, the more likely it is that something in there is going to come back and bite you.
See how easy it is? I just made four predictions of my own and I wasn't even trying.
On the other hand, we've got one prediction saying e-Discovery is going to become more human, and another saying there's going to be more machine-aided review as the custodian model comes under more stress. How to reconcile that, I don't know.