Dec 4 2018 12:33AM GMT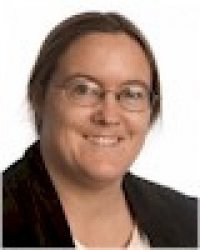 Profile: Sharon Fisher
Tags:
What with World Backup Day, Electronic Records Day, Ask an Archivist Day, and Sysadmin Day, I suppose it's no surprise that there's an E-Discovery Day. Incidentally, it's Tuesday.
There was, apparently, some controversy about when to schedule E-Discovery Day this year. Typically scheduled on December 1, that date fell on a Saturday this year, so it was moved to December 4. Why a Tuesday and not a Monday? Organizers didn't say.
(Why it's December 1 in the first place isn't specified, either. In comparison, March 31's World Backup Day is the night before April Fool's Day, presumably in case someone loses data due to a puckish prank, while Electronic Records Day is October 10 so it can be 10-10 to symbolize digital data.)
Like those other days, E-Discovery Day is sponsored by a number of vendors and organizations that could be said to have some investment in the technology. That said, promoters swear that the list of webcasts scheduled for the day are informational and not sales promotions. And some of them actually sound interesting, such as how GDPR will affect e-discovery, controversial issues in e-discovery, and people's e-discovery wish lists.
(To judge by the list of in-person events, one of the things e-discovery professionals like to do is drink. About half of them are happy hours in various cities.)
Naturally, there's a Twitter feed and even an Instagram page, but, oddly, no Facebook page.  And, notably, some of the webinars and in-person events count for continuing legal education (CLE) credit, for people who need to worry about such things. There is also, apparently, a Women in E-Discovery organization – TIL – as well as an Association of Certified E-Discovery Specialists. I was crushed and dismayed, however, to get a 404 on the latter's page that was supposed to contain "E-Discovery Day themed E-Cards, badges, and memes."
In any event, E-Discovery (not EDiscovery, though things like the Twitter feed drop the hyphen) Day, which has been going on for four years now, is intended to raise awareness of the critical issues surrounding E-Discovery, as well as, like the other days,  providing a focal point for discussion. "More e-discovery in one day than the rest of the year combined," notes the event's web page.
"All too often, e-discovery professionals operate in the background," the webpage notes. "Hot-shot litigators argue cases in court. Judges command attention from the bench. Even IT security pros and hackers get occasional headlines when a there's a data breach. In 2015, we decided that enough was enough. E-Discovery plays a critical—and growing—role in the legal process. After all, organizations spend almost $10 billion per year on e-discovery services. To get e-discovery, and the hard-working professionals who make it happen, the attention they deserve, we established E-Discovery Day."
The event seems to have ramped up this year, which is especially interesting because the market itself seems to have slowed; Gartner doesn't even seem to produce a Magic Quadrant for E-Discovery any more. Up until now, the event had accumulated a total of 37 webcasts and 20 live events later. Just this year, there's 19 webcasts and 14 live events, as well as 25 supporting organizations, compared with 15 online webinars and 13 in-person events around the United States last year.  "E-Discovery Day 2018 will certainly eclipse last year's record of over 3,000 participants attending live and online educational events" is undoubtedly true.