Oct 31 2014 10:15PM GMT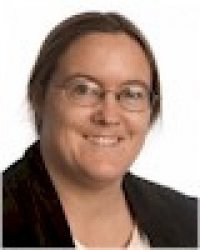 Profile: Sharon Fisher
Tags:
While courts are still arguing back and forth about whether people can be compelled to give up the encryption key for their laptops and other devices, it looks like they may have decided that it's okay to force you to use your fingerprint to unlock smartphones with that capability.
Judge Steven C. Frucci, of Virginia Beach, Va., ruled that David Baust, who was charged in February with trying to strangle his girlfriend, had to give up his fingerprint so prosecutors could check whether his cellphone had video of the incident. 
The distinction that courts draw in general is that a physical thing, like a key to a lockbox, is not protected by the Fifth Amendment. But the "expression of the contents of an individual's mind," such as the combination to a safe, is protected. Courts have been debating for a couple of years now about whether an encryption key is something you have or something you know. A fingerprint, however, is something you have, similar to the way that you can be compelled to give up a blood sample to test for alcohol, ruled the judge.
Phones that include fingerprint detectors include the Apple iPhone 5S and the Samsung Galaxy S5, according to the Wall Street Journal. In fact, when phones with fingerprint capability came out last year, organizations such as the Electronic Freedom Foundation and other legal experts warned that this could happen. "It isn't hard to imagine police also forcing a suspect to put his thumb on his iPhone to take a look inside," Brian Hayden Pascal, a research fellow at the University of California Hastings Law School's Institute for Innovation Law, told the Journal last fall. Ironically, fingerprint scanners were supposed to make the phones more secure.
This also fits in with recent moves from companies such as Apple to make encryption the default on smartphones so the companies can't be compelled to reveal information on the phones. If the phone is protected only by a fingerprint, then police could use the fingerprint to decrypt data on the phone. "One of the major selling points for the recent generation of smartphones has been that many of them don't save their data in a way accessible to anyone without the phone itself," writes Eric Hal Schwartz in In the Capital. "It's something that has annoyed law enforcement like FBI director James Comey, but it chips away at some of that much-touted privacy if police can get into a phone with your fingerprint without your permission."
Actually, Frucci made a distinction between Baust giving up his fingerprint, which he could be forced to do, and not having to give up a password for the phone, which the judge said he could not be forced to do. In other words, if the smartphone was protected by both a fingerprint and a password — such as, if the phone had been turned off — prosecutors would still be out of luck. If you're concerned about this, some people are recommending turning off your phone when police approach, or by messing up the fingerprint unlocking multiple times, to force the phone to require you to enter a password.