Jan 13 2020 9:53AM GMT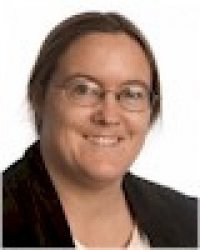 Profile: Sharon Fisher
Tags:
The problem with storage becoming a commodity is that people stop thinking about how important it is. If you look at the various predictions for 2020 – and people are loving to make them, because "2020" is such a cool number – hardly any of them explicitly mention storage, and the ones that do typically limit their predictions to the cloud.
Yet, many of the other predictions they make are predicated on having easy access to reliable, secure, inexpensive and, most of all, plentiful storage.
Gartner, for example – which, to show how forward-thinking it is, makes its 2020 predictions in October during its Symposium conference at Walt Disney World – did include one storage-based prediction in its Gartner Top 10 Strategic Technology Trends for 2020, "distributed cloud." "Distributed cloud refers to the distribution of public cloud services to locations outside the cloud provider's physical data centers, but which are still controlled by the provider," the company writes. "In distributed cloud, the cloud provider is responsible for all aspects of cloud service architecture, delivery, operations, governance and updates. The evolution from centralized public cloud to distributed public cloud ushers in a new era of cloud computing. Distributed cloud allows data centers to be located anywhere. This solves both technical issues like latency and also regulatory challenges like data sovereignty. It also offers the benefits of a public cloud service alongside the benefits of a private, local cloud."
Yay! Storage, sort of! Even if it does take to Trend #7 to get to it. A related trend is #6, the "empowered edge." "Edge computing is a topology where information processing and content collection and delivery are placed closer to the sources of the information, with the idea that keeping traffic local and distributed will reduce latency," Gartner writes. "This includes all the technology on the Internet of Things (IoT). Empowered edge looks at how these devices are increasing and forming the foundations for smart spaces and moves key applications and services closer to the people and devices that use them." One aspect of IoT is that they typically generate a horrendous amount of data, which has to be stored.
But a number of the other trends also touch on storage. Take Trend #1, "hyperautomation." "Automation uses technology to automate tasks that once required humans," the company writes. "Hyperautomation deals with the application of advanced technologies, including artificial intelligence (AI) and machine learning (ML), to increasingly automate processes and augment humans. Hyperautomation extends across a range of tools that can be automated, but also refers to the sophistication of the automation (i.e., discover, analyze, design, automate, measure, monitor, reassess.)"
Okay. How are you going to do that without storage?
Similarly, there's Trend #3, "democratization." "Democratization of technology means providing people with easy access to technical or business expertise without extensive (and costly) training," Gartner writes. "It focuses on four key areas — application development, data and analytics, design and knowledge — and is often referred to as 'citizen access,' which has led to the rise of citizen data scientists, citizen programmers and more.  For example, democratization would enable developers to generate data models without having the skills of a data scientist. They would instead rely on AI-driven development to generate code and automate testing."
Anytime you see "data scientists," that means big data – and a place to put it. And artificial intelligence typically requires a large amount of data the computer can learn from.
And there's also keeping track of the data once you get it, as in Trend #6, "The evolution of technology is creating a trust crisis. As consumers become more aware of how their data is being collected and used, organizations are also recognizing the increasing liability of storing and gathering the data," Gartner writes. "Legislation, like the European Union's General Data Protection Regulation (GDPR), is being enacted around the world, driving evolution and laying the ground rules for organizations." In this trend, you no longer even have to consider the details of how you are storing the data, but about how to deal with it.
Autonomous things, blockchain, and AI security, three other Gartner trends, all also require storage to work.
Gartner's not alone. Forrester made similar predictions – again, where a number of them are predicated on having large amounts of storage but without ever using storage itself as a trend, such as  "Advanced firms will double their data strategy budget," "Data and AI will get weaponized," and "Regulation will make and break markets."
This all just goes to show how important storage is to our lives and how much we're taking it for granted. You couldn't do most of these predictions without storage, yet few of them mention it explicitly, just like none of them say, "Hey, you know, we'll need electricity and telecommunications to do this stuff, too."