Jun 24 2011 5:36PM GMT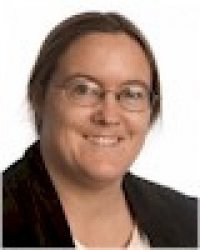 Profile: Sharon Fisher
In a move that might let every individual user learn the joys of virtualization, a Windows blogger, Robert McLaws, discovered this week that the forthcoming Windows 8 operating system has a Microsoft Hyper-V hypervisor built into it.
This made a lot of people very excited (more than 12,000 people hit Robert's blog by the time I write this). Previously, Hyper V has only been used as a server-end virtualization utility, noted International Business Times.
So, that leaves us with two major questions:
What does this mean for Windows users?
McLaws laid out a dozen new features with the hypervisor, including support for more than four cores and the ability to support up to a 16-TB disk. In addition, the system has the potential to offer much improved emulation support, including for Windows XP and Windows 7, as well as Windows Phone 7. That's particularly good for developers writing applications for those operating systems, he says. Linux or Apple operating systems are also a possibility.
It would also help organizations that still run legacy software, says Mike Halsey of Windows 8 News and Tips. "[T]he largest problem facing Windows is the need for legacy support, which can account for 80% of the latches and updates delivered to the operating system, and is also a major factor in some older software not working."
It could also help protect the machines by virtualizing everything. In particular, it could help solve the problem of people using their business computers for personal reasons, said Eric Knorr and Doug Dineley in InfoWorld.
One basic division would be between a "business virtual machine" and a "personal virtual machine" running on the same client. The business virtual machine would be a supersecure environment without any of the personal stuff users download or run; changes to that business virtual machine would be synced to the server when users were online. If the client hardware was lost or stolen or the user's relationship with the company ended, the virtual machine could be killed by admins remotely.
(InfoWorld's J. Peter Bruzzese and ZDNet's Mary Jo Foley were also competing about which of them had first come up with the idea that Microsoft should do this, with Bruzzese pointing to a 2009 column and Foley pointing to a 2010 article that referenced a 2009 blog post).
Not everyone, though, was enamored. Take Kevin Fogerty of ITWorld, who expects it to show up only in high-end versions of the operating system:
It would be a great idea if – at least right now – provisioning, storing, launching and managing VMs on a desktop weren't already too complicated for most users to handle. Rather than reducing support requirement, it might increase them. It would also confuse users who often can't tell the difference between the monitor, the computer, the applications and the "cloud" what they're actually working with, making support calls infinitely longer and even more frustrating than they are now.
What does this mean for VMWare users?
Hyper-V isn't the only hypervisor out there, of course, and what will having Hyper-V built into Windows 8 do for people running VMWare? As Fogerty says:
[O]nce all those copies of Hyper-V are running on everyone's desktop, what possible reason could there be to go buy desktop virtualization from VMware, Citrix or elsewhere. Microsoft would put itself back in the game for the virtual desktop by giving away in the operating system all the goodies other vendors rely on for revenue and growth. I wonder if Microsoft has ever done that before?
Needless to say, the VMWare support boards were buzzing with the news, as well, and while VMWare people weren't talking, they didn't sound particularly nervous or surprised, either. "Unfortunately NDAs prohibit the release of any information and VMware won't officailly comment, so we will all just have to wait and see," noted VMRoyale, one of the moderators of the VMWare community. "Who knows – maybe the intent is already there??" replied Maishsk, another moderator.