Aug 31 2013 9:18AM GMT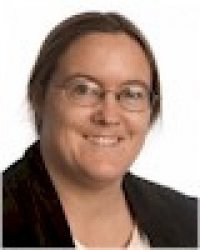 Profile: Sharon Fisher
The virtual world was made real this week, as anybody who was anybody was in San Francisco, the site of this year's VMworld conference for VMware. But there were more clouds in the air than the city's traditional summer fog.
As always, such conferences feature a lot of new products, which you can read about more. But what many found more interesting was what it all meant for VMware itself, in a year marked by technology and leadership changes. The company became famous for helping organizations use their servers more efficiently, but in a time when server sales are going down and users are moving to the cloud, VMware is in the classic "innovator's dilemma," trying to catch up with newer, nimbler competition without alienating  its traditional base.
No less a presence than the New York Times (the Times knows from virtualization? Who knew?) writes,
"VMware's main product, virtualization software, allows one computer server to do the work of many, and for complex tasks to be shared across several machines. That disrupted the old computer server business, and helped usher in the current model of big data centers and cloud computing. But now, as other companies offer both proprietary and open source virtualization, VMware has to move on from the world it helped destroy."
In the same way that VMware virtualized servers, it and other vendors have virtualized other aspects of computing, such as storage. VMware is looking to extend that to the network itself, through NSX, a product family based on its purchase a year ago of Nicira. And certainly there was a slide full of company logos ready of vendors that said they will support it — though some of them were complaining that the new APIs gave them less functionality than they had had.
On the other hand, one big name was missing: Cisco, which went on later in that week to criticize the whole idea of software-based networking. Of course, to a certain extent, Cisco is in the same dilemma as VMware — having to defend its turf against new, innovative technologies.  "It's hard to be a partner with someone when you're on a collision course with them," writes Barb Darrow for GigaOm.
All of this is happening against a backdrop of executives leaving the company in the past year — really, starting with Paul Maritz leaving as CEO to become chief strategy officer at EMC a year ago, and then heading up the Pivotal effort of "everything VMware had that wasn't virtualization." And current VMware CEO Pat Gelsinger has been talked about as a potential CEO for EMC once Joe Tucci decides to retire for good. But there's been more, notes Darrow:
"Maritz took some people with him so they're still under the umbrella held by parent company EMC. Others left as VMware de-emphasized or sold off "non-core" technologies like Zimbra, Sliderocket and Wavemaker etc. But the departure of other top executives — CTO Stephen Herrod, and especially former cloud infrastructure head Bogomil Balkansky, definitely contributed — right or wrong — to a perception of brain drain."
On the other hand, she notes that VMware this week brought in former Microsoft CIO Tony Scott  as CIO, and also recently named former SAP mobile guy Sanjay Poonen aboard to lead its end-user computing effort.
It all creates a perception of a company that doesn't quite know where it's going, in contrast to the well-oiled machine that VMware has typically been thought of til now. As recently as March, VMware was predicting up to 20 percent revenue growth, because the formation of Pivotal was going to let it focus on its virtualization business. It will be interesting to see whether that prediction comes true.