Jun 28 2018 11:23PM GMT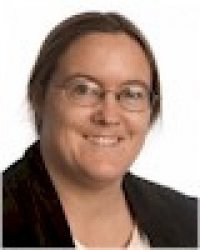 Profile: Sharon Fisher
Tags:
"The American Civil Liberties Union deserves congratulations" is not a sentence one is accustomed to read from the Cato Institute, a conservative think tank, but it just goes to show how pervasive the Carpenter case was that the Supreme Court decided last week.
As you may recall, Carpenter is a case where two guys in Detroit were accused of robbery, and the Federal Bureau of Investigation (FBI) used their cellphones to prove that they were nearby a number of the incidents. To do this, the FBI went to the suspects' cellphone providers and obtained a lot of data about the suspects' locations – more than 12,000 for one guy, and almost 24,000 for the other guy. The defense attorneys for the guys are saying that the phones revealed so much personal data about the guys that a warrant should have been required for the search.
"Prosecutors didn't seek a warrant for the cell-site data, which would have required a showing of probable cause to believe the records show evidence of a crime," write Jess Bravin and Brent Kendall in the Wall Street Journal. "Instead, they sought the data under the Stored Communications Act, which requires only 'reasonable grounds' to believe the information is relevant to an investigation." The defense attorneys for the guys were saying that the phones revealed so much personal data about the guys that a warrant should have been required for the search.
Last week, the Supreme Court agreed.
"We decline to grant the state unrestricted access to a wireless carrier's database of physical location information," writes Chief Justice John Roberts in his decision. "In light of the deeply revealing nature of [cell site location information], its depth, breadth, and comprehensive reach, and the inescapable and automatic nature of its collection, the fact that such information is gathered by a third party [the cell phone companies] does not make it any less deserving of Fourth Amendment protection."
A big part of this case was the Riley case from a couple of years back. Riley had already ruled that law enforcement officials needed a warrant to search someone's cell phone. So it wasn't a big stretch to add to it by saying that law enforcement also needed a warrant to search the places someone's cell phone had been.
The other was Jones, which we haven't written about before, at least under that name. It's the 2012 case where the Supreme Court ruled that collection of data from a GPS tracker required a warrant. In Carpenter, law enforcement argued that the cellphone tower location data was less specific than the data from a GPS tracker, so it didn't require the same level of protection. But the Court didn't buy it.
There are, however, still a few concerning aspects.
Gaining cellphone location data for a short period is apparently still okay. How short? Not clear, but apparently less than seven days, writes Adam Liptak in the New York Times. "Chief Justice Roberts left open the question of whether limited government requests for location data required a warrant," he writes. "But he said that access to seven days of data is enough to raise Fourth Amendment concerns."
Gaining cellphone location data from the tower itself is apparently still okay. "The Court rather ominously notes that it does not 'express a view on matters not before us' including so-called 'tower dumps,' where police request 'a download of information on all the devices that connected to a particular cell site during a particular interval,'" writes Ian Millhiser in ThinkProgress. In other words, while law enforcement can't track location data from the phone itself, it can look at all the phones tracked by a single tower. At some point, some law enforcement organization is simply going to get all the data from every tower in town, and then that will eventually end up in the Supremes' lap as well.
The ruling was 5-4. In other words, as time goes on and President Donald Trump has the opportunity to replace more Justices, this and similar cases in the future could go the other way. Notably, although Justice Neil Gorsuch had indicating during arguments that he might not uphold the lower court, he supported it this time, and wrote a dissent. ("He agreed stronger privacy protections were in order, but not in the way the court provided them," Bravin and Kendall write.) And just to make this potential a little more real, Justice Anthony Kennedy – though he voted against this ruling – has announced that he's retiring. So next year could be really interesting.