Jan 27 2015 4:54PM GMT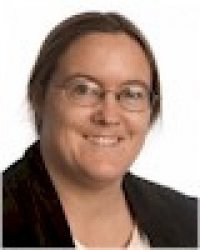 Profile: Sharon Fisher
Tags:
If you'd invested $1,000 in Box's IPO last Friday, you'd have $1554.29 now.
At least, as I write this. Who knows. It may have gone up another 50 percent by now.
After what seems like years (and it may be almost exactly a year, given that the initial filing was seekrit, though the formal filing was on March 24) and the on-again off-again IPO as the stock market waned and rose, the cloud storage company finally went public. After estimating it would be priced at $11 to $13 a share, the company decided on $14, but never mind; it blew through that on the first day, gaining 66 percent (after opening 44 percent higher at $20.20), and is currently plotzing around in the low $20s.
It turns out that Box needed to go public sometime this year; a $150 million funding round from last summer would have imposed fines if the company didn't do so. (Also, TIL that Box was originally funded on poker winnings. Seems appropriate.)
On the other hand, Shawn Tully of Fortune points out that if Box had priced its offering at $20 or so in the first place, it would have made another $120 million; it chose to forego that in favor of having a big attention-getting pop.
Well, that worked. "Call your broker immediately!" advised Mad Money host Jim Cramer, though he was thinking in terms of $18 or less per share. Still, he thinks it's going to go higher.
So now there's two questions. The first is, can they keep it up? The second is, what next?
As far as the first question, well, that's the rub, isn't it? "Many remain skittish about the company's precarious financial health and ability to compete in an increasingly crowded pool of rivals," writes the San Jose Mercury News. "Although it has spent the last year reining in spending, Box is still burning through cash and spending far more to acquire customers — through marketing and other means — than many of those customers initially pay for Box's services, some experts say."
One of those experts quoted by the Mercury News said that Box would have one year to prove itself. And the Motley Fool advises people to stay away. Indeed, by the second day, sales were flat.
Even stock boosters point out things like, "Box is at the forefront of cloud sharing and collaboration, only rivaled by a few products from Google, Microsoft and Cisco."
Those are big opponents to have.
Analysts say that Box' ability to keep it up will depend on how it does not on the cloud storage service per se, but on the tools it is adding to the service. The problem with depending just on the service itself is that "larger competitors have moved in with offerings that are often significantly cheaper," writes the New York Times.
And getting cheaper all the time. Microsoft, for example – following the lead of some of its other products, such as Internet Explorer – is offering its OneDrive service for free. And as we all know from Internet Explorer, if it's free, it doesn't need to be as good – just good enough.
Others expect Box to be bought. "Despite Box's initial success on Wall Street, I remain skeptical of its long term viability as an independent company," writes Forbes' Kurt Marko, noting that only 10 percent of the company's customers actually pay for the service. "In the months since my initial column on Box's IPO, I believe events support my thesis that 'cloud storage and file sharing isn't a product, it's a feature.'"
For now, there's this: Box was valued at $2.4 billion in July, and had dropped to $1.67 billion at the opening, but after opening day was worth $2.78 billion. The company also raised at least $175 million and as much as $201.3 million if bankers exercise options to sell more shares, the Mercury News writes.
So, what next? Disappointed investors are already asking about the "next Box." And after the company's stellar debut, no doubt the "increasingly crowded pool of rivals" is considering its own moves. "That optimism may very well spill over to the entire sector of cloud-computing companies, which have drawn skepticism from investors over their financial vitality," the Mercury News wrote in its followup story.
"Box is blazing a trail in terms of being the first company in this space to go public," Anthony Foy, CEO of Workshare, a UK-based file sharing and collaboration company with an office in San Francisco, told the Mercury News. "Box going public … establishes that this is a many multi-million dollar marketplace that we are competing in."
Ultimately, what could end up happening is that while Box itself might flame out and die, it could do so while being a trailblazer for other companies in the industry.