Jan 18 2013 12:31AM GMT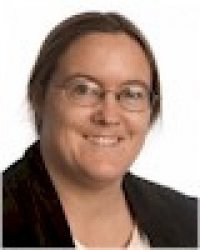 Profile: Sharon Fisher
Now that everyone's used the holidays to digest the news about HP and Autonomy, HP is reportedly receiving offers to purchase the troubled UK e-discovery company — but people in the know say HP won't go for it.
In a great example of "Taking Out the Trash Day," HP announced last fall during Thanksgiving week that it had overpaid for its acquisition of Autonomy, amid acquisitions of fraud.
HP sort of brought all this interest upon itself by saying in a December 27 10-K regulatory filing that it would consider divesting some businesses "that may no longer help us meet our objectives." Consequently, HP has received expressions of interest from several high-tech companies, but company executives aren't interested, according to the Wall Street Journal. And reporters such as Arik Hesseldahl from AllThingsD say that the phrasing was due to the lawyers and had nothing to do with the company's real intentions. 
And, you know, honestly, that's the news. More than 80 news stories, and that's all there is. Everything else is speculation.
Analysts can't even decide whether selling Autonomy would be hard, with some of them saying it would be easy because the acquisition is recent and the company was fairly, uh, autonomous under HP (one of the criticisms against it, actually). Others are saying it would be hard because HP is involved in litigation against Autonomy.
So far, most of the evidence does seem to indicate that HP is not going to sell Autonomy. After all, HP held a conference call with analysts a few days ago talking about its plans for the company, and would it do that if it were planning to sell? the proponents of that side said. The new head of Autonomy also reportedly recently told staffers that HP intended to hire at least 50 new engineers for Autonomy in the next year.
In fact, some believe that HP might be planning to sell its printing unit instead. There have been rumors that HP is receiving offers for EDS as well.
On the other hand, HP's stock went up after the rumors started, and boards of directors tend to pay attention to such things. But analysts quoted in the Financial Times said HP might get only "pennies on the dollar" if it did sell Autonomy.