Sep 21 2014 10:32PM GMT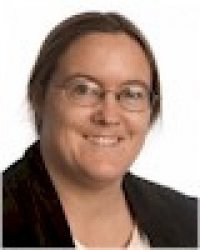 Profile: Sharon Fisher
Tags:
It's said that one of the major advantages of cloud storage is that you can add storage on the fly as you need it. But what if it went further? What if cloud storage was even more disintermediated than it is today?
An electric utility, for example, typically offers power generated several different ways, with each way having a particular cost associated with generating it and a certain amount of time it takes to crank it up and shut it down again. If the utility suddenly needs a lot of power, it can buy power – typically more expensive – on the spot market, but it ensures that the utility doesn't have a brownout or a blackout. Having a utility also means that individuals and businesses don't have to worry about generating their own power and making sure they have enough when they need it; they just trust the utility to provide it.
So what if cloud storage was like that? What if you just used it as you needed it, didn't buy it and hold it, and you contracted with a provider who might get it from Amazon, Microsoft, or some other vendor at any moment, depending on who had it available at a particular time?
That's a notion being discussed in connection with a couple of recent announcements. First is the announcement by Accelion that its kiteworks content connectors would now include Box and Dropbox, as well as Google Drive and Microsoft OneDrive. Kiteworks reportedly provides the management capabilities, such as providing the same interface regardless of which cloud service is being used, as well as security settings and access control. Second is the announcement that cloud company 6Fusion had signed a deal with the Chicago Mercantile commodity exchange, after originally signing a non-binding agreement last fall, and is expected to offer a beta product later this year.
"If all works out, the deal will mean that buyers and sellers of cloud computing services can do business on a spot exchange and, in a few years, trade derivatives too," writes Jeff John Roberts at GigaOm. "The exchange will be a place to buy hours of 'WAC,' a term invented by 6Fusion that stands for Workload Allocation Cube. The idea behind the WAC is to create a standard unit of cloud computing infrastructure that can be bought and sold by the thousands."
Basically, 6Fusion hopes that the WAC will become the cloud storage equivalent of the watt of power or the barrel of oil, Roberts writes. That is, of course, predicated on whether the rest of the industry accepts it, he warns.
Eventually, users and organizations might not even know what company is providing its storage, in the same way that we aren't typically aware of whether our power is coming from hydroelectric, natural gas, coal, solar, or other sources – which will be easier with developments like Accelion's, which provide the same interface to multiple providers' storage. Moreover, because 6Fusion is working with the commodities markets, people could invest in "storage futures," in the same way that they buy pork bellies now.
"The IT infrastructure of a company like JP Morgan could soon consist of private cloud servers for sensitive data, supplemented by public cloud supplies purchased from an ever-changing roster of third party cloud computing providers," Roberts continues. "At the same time, such purchases of cloud computing 'by the bushel' would also mean lower prices as traders, rather than vendors, start to set the price of key ingredients of IT infrastructure."
6Fusion itself has had a couple of interesting blog posts on the concept since the agreement with the mercantile exchange was first announced in April.
The concept isn't exactly new; Forbes points out that such "spot markets" have been discussed, tried before and failed. Even 6Fusion itself had been talking about the notion publicly since last spring.
Just think – if they expand it to compute power itself, they could reinvent timesharing.