Sep 30 2019 11:01PM GMT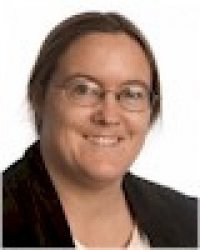 Profile: Sharon Fisher
Tags:
The other day, everywhere I looked, I saw an article about the same product.
5 terabytes of cloud storage! For $99! 89% off! For life!
As an indication of how awesome that deal is, I pay $99 for 2 terabytes from Google now. And that's per year, not for life.
Yet I didn't jump all over this deal. Why not? What's wrong with me?
"For life" is a long time. (Hopefully.) And I've been covering storage long enough to know that "unlimited" – whether it's time or size –doesn't last forever.
Back in the day, when personal cloud storage was just getting going, a number of major providers were offering unlimited data storage. And, one by one, they all quit, because they found out that, for some people, "unlimited" storage is like the buffet at Golden Corral, and they just hadn't figured how much some people could eat.
And "forever" is worse.
I don't want to pick on these people. The Polar Backup people – it's called that presumably because it's based in Finland – may be very nice and completely aboveboard. They may genuinely believe that they can promise to offer data storage for life.
But I wouldn't want to bet on it. Because a lot of things can happen to a computer company.
In looking at the Polar Storage website – I had never heard of the company before – it turns out they've been around for all of two years. At least, that's how long they've been developing this service.
And they're promising forever?
If you read the FAQs and the terms and conditions and such – you know, the stuff that nobody ever reads – it starts sounding even more dicey. It's not like it's particularly out of the ordinary for cloud storage companies, but it doesn't sound like forever.
"In the event of a change in ownership, or a direct merger or acquisition with another entity, we reserve the right to transfer all of Polar Backup User information, including Personal Data, to a separate entity. We will use commercially reasonable efforts to notify you (by posting on our website or an email to the email address you provide when you register) of any change in ownership, merger or acquisition of Polar Backup assets by a third party, and you may choose to modify any of your registration information at that time."
"Polar Backup reserves the right in our sole discretion to revise, amend, or modify this policy and our other policies and agreements at any time and in any manner."
"Polar Backup may (i) automatically update Polar Backup Products installed on your computer without your prior notice, (ii) upgrade, enhance, change and modify (collectively, the "Enhancements") Polar Backup Products, or (iii) discontinue or retire Polar Backup Products or any aspect or feature of Polar Backup Products, including the types of files and data that are backed-up (not every file on your computer is backed-up) or the availability of Polar Backup Products on any particular device or communications service at any time and from time-to-time in its sole discretion. "
"Polar Backup will use reasonable efforts to provide notice of material changes to the Polar Backup Products or changes to these Terms by posting them to Product Agreement. It is your responsibility to periodically check Polar Backup website to inform yourself of any such modifications. Changes to these Terms, which may be made in Polar Backup sole and exclusive discretion, will be effective upon acceptance of these Terms (as described herein) for new subscriptions and effective for all existing users thirty (30) calendar days after the posting of the new Terms on Polar Backup website at Product Agreement You agree to be bound to these Terms, as modified."
So are you prepared to log into Polar Backup once a month, for life, just in case the company has changed its terms?
"These Terms, your license and your subscription to the Polar Backup Products will automatically terminate or expire upon the earlier of (i) non-renewal, cancellation, or expiration of your subscription or your failure to pay invoices when due, (ii) Polar Backup discontinuance of the Polar Backup Products, or (iii) failure to comply with these Terms. If any third party makes an intellectual property infringement claim relating to the Polar Backup Products,"
Yes, if they discontinue the products, they won't work anymore.
"At any time during the term of a product's life cycle, Polarbackup may increase or decrease its prices for any of its products without notice."
About that price:
"Polar Backup's cloud storage plans usually start at $390, but right now you can buy peace of mind and easy file management for 89% off."
Now why in the world would a company do that? If it was trying to seize market share, or if it were in trouble. Otherwise it'd be tough to try to reduce its charges by 89% lest it tick off all its existing users, because this deal is only good for new users.
And 89% is quite a discount. It's going to have trouble raising prices ever, or people will start asking why they can't get the discount anymore.
Sadly, none of the dozen or more websites that advertised this deal brought up any of this. It was all, hey! Look at this deal! Wow!
And they may be right.
But when something sounds too good to be true, it probably is. And I will be interested to see how long Polar Backup stays around.