Jul 27 2014 11:55PM GMT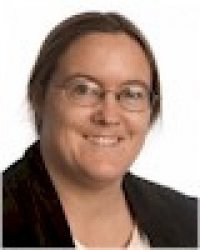 Profile: Sharon Fisher
Tags:
More than one person thought it was from the Onion: Police have trained dogs to smell out child pornography. But the truth is no laughing matter.
First of all, the dogs can't smell pornography, child or otherwise. For heaven's sake, writers. Have some credibility.
What the dogs (publicized in Connecticut and Rhode Island, thus far) have reportedly been trained to do is smell out storage devices, such as hard drives, memory cards, and USB sticks. Similarly, dogs have also been trained to find cell phones in prisons. And in response to media pirating, dogs were trained in 2006 to find DVDs and other recorded media, which the police would then seize and search and determine whether they were legal.
So the "pornography-sniffing dog" works like this: Police think a perp has child pornography on storage devices, bring in the dog, the dog finds storage devices "hidden" in a suspicious way, and that gives the police probable cause to seize the storage and search it. Because after all, if there was nothing creepy on it, why'd you hide it, punk?
(Slashdot commenters had fun with this story, suggesting ways to defeat the dog. "Get a lot of old flash drives, sd cards, and the like, the old super cheap ones of course, and stick them everywhere," writes one. "Under the carpet, taped to the bottom of the drawers, in the hem of the curtain, etc. After 30 or 40 of them, somebody is going to get sick of playing that game, and it might be the dog.")
Stipulated: child pornography is bad, and we don't want people to do it. Stipulated also, most police officers and prosecutors genuinely want to just catch bad guys and be on the right side of the law. That said, we've already written about how child pornography seems to be a Get Out of the Fourth Amendment Free card for some people. And this is a particularly egregious example.
Let's start with the fact that drug-sniffing dogs, from which this is the logical extension, and their handlers have been implicated in some pretty interesting Fourth Amendment cases. In February, 2013, the Supreme Court ruled that searches based on using drug-sniffing dogs was legal even if what was found wasn't related to what the dog detected. (Though in more recent cases, the Supreme Court has ruled that home searches, specifically, based on a drug-sniffing dog are illegal.)
"The U.S. Supreme Court has given police 'probable cause' to search your vehicle if a police dog detects drugs, typically by sitting, digging or barking," explains the Las Vegas Review-Journal in an extensive article about drug-sniffing dog flaws. "That is an extraordinary power — officers working without dogs need 'a reasonable belief that a person has committed a crime' for such searches. Mere suspicion is not enough, and criminal cases resulting from searches that don't meet the 'probable cause' standard can be, and are, tossed out in court."
Drug-sniffing dog reactions consequently practically gives police carte blanche to search whatever they want. And note that it's been reported that some 90 percent of U.S. currency has traces of cocaine on it.  For example, in numerous cases people traveling with large amounts of cash have had it seized by virtue of it being "contaminated" with drugs.
Some people have also criticized the fact that the storage-sniffing dogs are being trained and rewarded with food. "This is how he eats every day," according to the dog's trainer. But other dog experts say that training a dog with food is a bad idea. "Offering a sniffer dog food in exchange for a 'find' opens the way for an abuse of the system — if it's hungry enough it will take food from anybody, not just its handler and therefore defeats the object of the search," Maggie Gwynne, of Sniffer Dogs UK & International, told the BBC.
(On the other hand, one wonders what one of these storage-sniffing dogs would do in a room full of dog biscuits.)
There have also been cases where dogs' "detection" of drugs appears to be based primarily on the reactions of their handlers, a sort of drug-sniffing Clever Hans. The police want to find drugs in your car? Son of a gun, the dog detects something — simply because the handler believes that it's there.  That gives police probable cause to search. And chances are, something, somewhere in your car, has been touched by an illegal drug, sometime.
Now, for how many of us is that going to be true of having some sort of data storage device?
So, now the cops have "found" your data storage, which they declare was "hidden," and thus suspicious, which gives them the right to search it, and who knows what they might find during that fishing expedition?
Well, you say, not a problem, I'll encrypt it. Except that, as we've seen — typically also under the aegis of "protecting the children" — people are being forced to reveal their encryption keys. The Massachusetts Supreme Court just ruled on another one of these cases last month, saying that because the suspect agreed that it was his computer and that he had encrypted it and had the key, he had given up his Fifth Amendment rights about self-incrimination.
What could be worse is if — after the storage-sniffing dog finds the microSD card under the dresser that the cat knocked off last month and the police decide that means you were hiding it — it isn't encrypted but the police decide that it is and you're lying. In some countries, particularly the U.K., people have gone to jail for refusing to reveal an encryption key. And as we've suggested before, it's going to be an interesting legal case when someone goes to jail for refusing to reveal a key they don't have.