Jan 24 2014 6:35PM GMT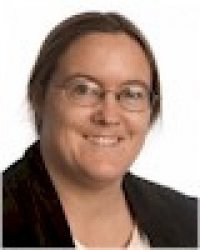 Profile: Sharon Fisher
Earlier this month, a couple of guys released a free app for the iPhone that they billed as "Snapchat for business." The app, Confide, is intended to send messages secretly, doesn't allow people to read over your shoulder or let you take a screenshot, and deletes the messages after they're read. Moreover, the company uses end-to-end encryption, meaning it can't read the messages, either, and the messages are never stored on the company's servers. (Here's a very detailed description of how it works and looks.)
So what's wrong with that?
Plenty, and it's not just the "Eek, people could use it for infidelity!" that the Huffington Post and the Daily Mail were handwringing about.
One use case, writes Business Insider, is the recent incident with Gov. Chris Christie in N.J., who's accused of having his staff shut down part of a bridge as political payback, and where the staff had email messages incriminating them in this. "Now, if Christie's aide had used Confide, this wouldn't be happening," Jay Yarow writes brightly.
And he thinks this is a good thing?
We've certainly seen many examples of government officials erasing messages, using personal email addresses, and otherwise trying to evade proper oversight by the people. If government officials could send email without fear that the messages could be retrieved later, what do we think could happen?
It's not just in government that this app should scare us. It's with corporations as well. Numerous legal cases, such as Apple-Samsung, have hinged on incriminating email messages. Moreover, there's all sorts of regulatory, audit, and accountability issues that could be evaded with this app, writes Bloomberg Business Week.
"Companies face heavy regulatory pressure to preserve—not destroy—business e-mails, financial records, and other documents," writes Sarah Frier, noting that Barclays was recently fined $3.75 million for failing to retain electronic documents. "If employees are discussing critical information or creating financial records, those probably need to be retained, says Scott Whitney, vice president of product management at social media compliance consultancy Actiance," she adds.
You think?
What do the Confide developers say about the notion of it being used for nefarious purposes? "As for the possibility that professionals could use Confide to skirt legal duties (such as by-laws that require them to preserve corporate communications)," developer Jon Brod handwaved to GigaOm, "the app is simply a platform and that it would be up to individuals to comply with their obligations." 
Right.