Jul 18 2011 4:26PM GMT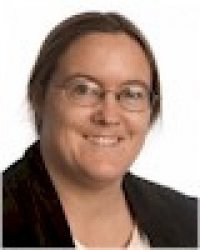 Profile: Sharon Fisher
It's not always fun to be right.
Less than three weeks ago, I wrote a piece about the downsides of backing up to the cloud vs. backing up to one's own storage, talking about several potential problems, including that of (as Steven J. Vaughan-Nichols of ZDNet had said before me)
"Wouldn't that be just wonderful! Locked out of your local high-speed ISP for a year because you spent too much time working on Office 365 and watching The Office reruns."
As it happens, exactly that has happened — except the culprit wasn't even The Office reruns, but a cloud backup service!
André Vrignaud, an entertainment industry consultant, described in his blog this week how he was cut off from Comcast — about the only broadband provider in his area — for a year for breaking his 250-gigabyte bandwidth cap two months in a row because, as it turns out, he was backing up his voluminous picture and video files to the cloud.
You know, like writers and vendors keep telling you that you should be doing.
While he knew about the cap, he didn't realize that data he uploaded counted against it as well as data he downloaded.
One could argue that Vrignaud — who worked at home — shouldn't have been using a consumer service in the first place. He points out, however, that the business service is considerably more expensive for a lesser service, that he would also be required to sign up for a long-term plan and buy additional equipment he didn't need, and that, in any event, it was now moot because Comcast had banned him from *all* its services.
Stacey Higginbotham of GigaOm went on to note that it also isn't always easy to determine what would constitute "business use," and that neither ISPs like Comcast nor cloud service providers are doing a good job of alerting users to the potential problem nor telling them what to do should it occur. Moreover, she added, aside from the issue of whether such a cap was productive, the particular cap Comcast instituted was archaic; the median usage when Comcast implemented the cap in 2008 was 2 to 4 GB per month, and it has now more than doubled to from 4 to 6 GB per month — but with no increase in the cap.
With services such as cloud backup, online phone calling, and music services such as Spotify becoming more prevalent, this is likely to become more of an issue. Jason Garland, who identifies himself as a senior voice network engineer for Amazon, posted a spreadsheet on Google+ demonstrating that, depending on the speed of the connection, users could hit the cap in less than five hours of a single day. It's hard to imagine that cloud application providers are going to sit still for this for long.