Mar 7 2011 5:42PM GMT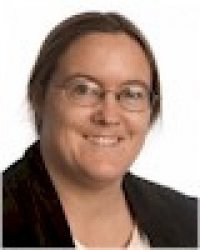 Profile: Sharon Fisher
There doesn't seem to be much question about why Western Digital would want to acquire Hitachi GST, its intentions of which it announced today. Why wouldn't the #2 hard drive manufacturer (or #1 depending on how you count) want to acquire the #3 hard drive manufacturer (or #5 depending on how you count)? Especially when it comes with a pedigree like Hitachi GST's, formed from IBM's hard drive division in 2002 — so it could leapfrog #1 Seagate? Especially when the acquisition could put it into the enterprise market?
What's more of a question is why Hitachi GST, which as recently as last November was formally planning to go public, decided to chuck it all and get acquired. In the quarter ending December 31, results of which were announced on February 7, Hitachi showed 25% growth over the previous year and 11% growth over the same quarter a year before. In the quarter ending on September 30, results of which were announced on November 3, Hitachi showed 16% growth over the same quarter a year before. "Being in good health and profitable, HGST is in good financial position to succeed for an eventual IPO," Storage Newsletter said last November.
There appear to be several reasons.
First, solid-state storage was making it more challenging for a hard drive manufacturer to succeed in an IPO, said Reuters. (Ironically, Hitachi GST has some developments in SSD that could help here.) But Hitachi GST faced some expensive retooling, Chris Mellor of The Register said in November. "Hitachi GST is profitable but, like all the disk drive companies, it faces a costly transition from today's PMR recording technology to its successor," he said then. "It also needs to enlarge its manufacturing operations to pump out more disk drives if it is to gain market share and make more money." "Maybe the certainty of WD's dollars was stronger than the variable outcome of an IPO for Hitachi," he said today.
Hitachi GST concluded that being acquired was the "most effective path to take and an excellent fit," said Hitachi GST CEO Steve Milligan, in an investor conference call.
In fact, at the same time Hitachi GST was considering going public, Seagate was considering going private — which it ended up deciding not to do, but which led Western Digital at the time to consider buying Seagate, Mellor said. While Seagate decided not to go that route — possibly because of concern over antitrust issues, according to Bloomberg — that may have given Western Digital the idea to acquire market share, he said. Antitrust is less of an issue with a Hitachi GST acquisition because they are considered to be in different markets, Bloomberg cited Matt Bryson, an analyst at Avian Securities LLC, as saying.
In addition, the Hitachi parent company was looking to unload Hitachi GST, hence the IPO talk in the first place.  Hitachi is looking to raise money to invest in less volatile, more innovative areas such as power plants, smart grids, batteries, and railway systems, Reuters said. If going public wasn't going to work, then an acquisition was about the only alternative.
Hitachi GST also hadn't had a great 2009, and, in fact, was falling behind technologically, Mellor wrote in August 2009. "HGST has virtually no chance of catching up with the two industry leaders unless it maintains areal density equality with them or, even better, gets an edge," he said.
Another factor behind the Western Digital acquisition could be Milligan himself, who joined Hitachi GST as chief financial officer in 2007 — after being senior vice president and CFO for Western Digital, according to his company bio. "He was named Hitachi GST president in early 2009 and president and CEO in December of the same year" — a numbers guy most likely put in charge when parent company Hitachi was trying to decide what to do with the company, as opposed to a technology guy who might be emotionally invested in the products.
Western Digital will pay $3.5 billion in cash and $750 million in stock for HGST, securing a term loan of $2 billion and a revolving credit facility of $500 million to help fund the deal, Reuters said. Hitachi GST will end up owning 10% of Western Digital. The companies expect the deal to conclude in 4-12 months but most likely in the September quarter, to be immediately accretive to earnings, and to result in "opex synergies of 9 to 10%" — likely meaning layoffs of duplicate personnel — all according to the investor call.