Nov 7 2011 4:07PM GMT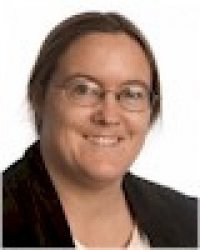 Profile: Sharon Fisher
I usually really like material from Om Malik and his staff at GigaOm, but he posted something recently that had me shaking my head, When will broadband finally kill local storage?
Today, there is very little need for me to have any in-home storage. My documents live in Dropbox and Google Office. My photos get backed up to iCloud. Radio comes from Pandora. On-demand music comes from Spotify. Movies come from Netflix. TV comes from Hulu. The home phone is Skype. And for everything else, there's Amazon.
Well, that's very nice, and I'm glad it's working for him. But let's talk about why Malik is a very, very special case.
What happens when he loses his Internet feed or there's a service outage? Increasingly, we've been seeing these this year, even with companies as big as Amazon.
What happens when he travels? Sure, he doesn't have to carry a hard disk, but what if he can't get Internet access? How does he get access to his documents, his applications, or even his music or movies?
What about security? Isn't he worried about sending all that stuff back and forth and it being available on the cloud? To what degree can he depend on his vendors to protect his data?
What about privacy? Not to suggest that Malik is doing anything nefarious. But increasingly, governments are watching what people are doing, and bills currently under discussion would even give corporations that power — if not against individuals like Malik himself, against his providers.
What if one of his providers goes out of business? Granted, he seems to be working with pretty big vendors right now, but if Netflix goes belly-up, what does he do for movies?
Does everyone really want to juggle all those providers? True, he doesn't have a single point of failure — but instead he has multiple points of failure. How does he keep up with all those vendors, the updates, the renewal fees, and so on? Granted, my big brick (a 2-terabyte NAS) could die — but it's all in my hands and in my control.
What about cost? As discussed a few months ago, storage is actually getting cheaper faster than bandwidth. (Of course, that was before the flooding in Thailand — and boy, am I glad I already have my 2TB brick.)
And finally, the biggest issue of all — as Malik casually refers to it in the story, "My 100 Mbps broadband connection without any caps." He goes on to say, "Now I understand that today not everyone in the U.S. can get a 100 Mbps connection to their home, and even when they can, it's an expensive proposition."
You think?
Also, I disagree with his handwaving contention that surely everyone will be able to get such a connection in a few years. Check out the most recent Akamai Technologies State of the Internet report, as written up in the Huffington Post.
The United States was found to be in 12th place globally, with an average connection speed of 5.8 Mbps — much better than the global average of 2.6 MBps, but less than half as fast as the South Korea which boasts an average speed of 13.8 MBps. One possible reason that the U.S. has relatively slow internet as compared with other developed nations is because the governments in some countries, such as Japan, require broadband companies to use the newest internet technology to guarantee the best service. The U.S., by contrast, "generally relie[s] on the marketplace to determine the cost and quality of broadband," MacWorld reports."
And how realistic is it, even if the average person could get a pipe of 100 mbps, that there won't be caps? If anything, we've been seeing more instances recently of users running into caps on their data and even getting cut off from the Internet altogether.
In short, it sounds like a great idea, but it's unrealistic for the near future — and perhaps for the far future as well.